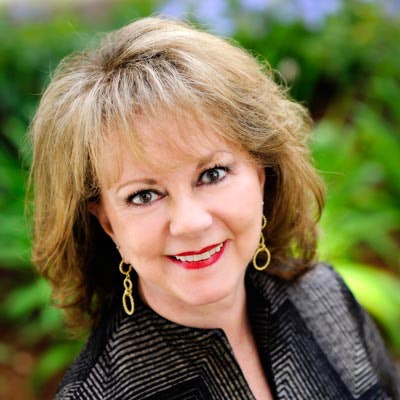 For most practices, patient recall is still not a priority. Clients have told me that sending out generic postcards is enough. Then they move on without giving this vital practice system another thought. Unfortunately, that isn't nearly enough, and if you're among the dentists who choose to ignore recall, chances are your practice is struggling.
One of the best ways to revamp your recall system is to hire a patient coordinator and task this new team member with calling -- and scheduling -- a certain number of past-due patients each day. Taking the time to educate patients about the value of maintaining their oral health and keeping their appointments will also help improve recall, as will providing a top-notch patient experience that makes patients want to come back to your office.
5 benefits
When you commit to focusing on re-energizing your recall system, it will bring your practice a variety of benefits.
1. Patient retention numbers will increase
To build a profitable practice, you need a strong base of loyal patients who accept the treatment you recommend and who are happy to refer you to family and friends. Once your patient coordinator starts working the phones and revamping your recall system, you'll finally reach that 85% to 95% patient retention benchmark, leading to increased production numbers and a bigger bottom line.
"Reaching out to past-due patients does more than just get them back on the schedule."
2. You'll start to see more new patients
Reaching out to past-due patients does more than just get them back on the schedule. When you use these calls to educate them about their condition and the importance of maintaining their oral health, it shows them you care about their well-being. They'll start to feel more connected to your practice, and that means they'll be more inclined to refer.
3. Case acceptance will improve
Once past-due patients come back to your practice, you'll have the opportunity to recommend treatment for issues that otherwise would have gone undiagnosed. And because they feel more connected to your practice, they'll say yes to treatment more often. Patients will get the care they need while you boost practice production.
4. Keeping future appointments
When patients don't value the services you offer, they don't have a problem canceling their appointment at the last minute or not showing up. If you take the time to educate them, they'll understand why it's so important to maintain their oral health and how the services you provide can help them meet their goals.
Broken appointments can cost you thousands of dollars in lost revenue every year, so it's important to do what you can to reduce them. Many dentists don't realize this, but if cancellations and no-shows are a problem in your practice, it's likely a direct result of a mismanaged recall system.
I've found that many practices still rely on scheduling patients six months out, which is part of the problem. In that amount of time, something else is bound to come up, causing patients to totally forget about the appointment or cancel at the last minute. This system of preappointing also makes it look like your schedule is full when it really isn't, making it easy to ignore the recall system.
That's why I suggest implementing hybrid scheduling into your practice. Only preappoint your most reliable patients, and call the ones who tend to flake out a few weeks before they're due. You won't have nearly as many last-minute cancellations to deal with each day, and you'll also have room in your schedule for patients who are ready to go forward with treatment.
5. More fulfilled team members
Your team members want to be productive and do their part to contribute to practice success. If you're struggling to get patients in the chair, they're not able to do that. Revitalizing your recall system will keep a steady flow of patients coming through the practice each day, making their jobs much more rewarding -- which will show in their performance as well as how they interact with patients.
If you've been ignoring recall, now is the time to implement a few changes. Make recall a focus in your practice and you'll reap many benefits, from happier employees to more productive days to a healthier bottom line.
Sally McKenzie is the CEO of McKenzie Management, a full-service, nationwide dental practice management company. Contact her directly at 877-777-6151 or at sallymck@mckenziemgmt.com.
The comments and observations expressed herein do not necessarily reflect the opinions of DrBicuspid.com, nor should they be construed as an endorsement or admonishment of any particular idea, vendor, or organization.