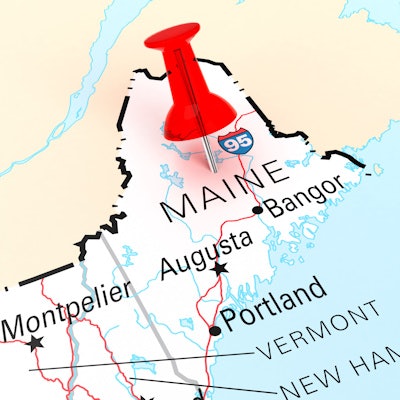 Dentists in Maine cannot legally engage in teledentistry during the COVID-19 pandemic, despite instruction from the state's governor to treat patients remotely, according to the Maine Board of Dental Practice.
On March 24, Gov. Janet Mills issued an executive order, instructing clinicians -- including dentists, doctors, and specialists -- to postpone any nonurgent medical and dental procedures. The order, which is effective through April 8, also states that using "telehealth and telephone consultation is strongly encouraged."
A day later, after receiving inquiries following the governor's order, Maine's dental board issued a memo, notifying dentists that the state's Dental Practice Act does not allow licensees to practice teledentistry.
"Until such authorization is provided by either law or order, it is not authorized as part of a licensee's scope of practice," according to the memo, which was signed by Penny Vaillancourt, the board's executive director. "It is imperative that the Board continue to fulfill its statutory mandate which is to protect the public and to provide as much guidance as possible during this challenging time."
Maine's dentists have found themselves in a unique position. State legislators have proposed laws that would authorize teledentistry in the state, but they have not been passed by either governing body. On March 17, the bill (LD 2146/HP 1535) was carried over to any upcoming special session of the lawmakers.
The proposed bill changes the definitions of direct and general supervision and outlines what activities can be performed under supervision by a person licensed by the board. It also defines teledentistry and authorizes oral healthcare services and procedures to be provided through the practice of remote dentistry.
Until legislators pass the bills and they are signed into law, Maine's dental board is instructing dentists to follow Mills' executive order and the U.S. Centers for Disease Control and Prevention's guidelines of postponing all nonurgent dental care. States across the nation have encouraged dentists and other medical professionals to treat patients remotely or postpone nonemergency treatments.