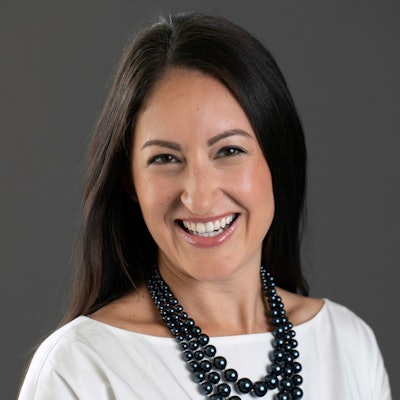 Do you think Pinterest is just for housewives and wedding planning? Think again. Businesses are flocking to Pinterest these days as both its user base and its stock continue to surge.
Pinterest has more than 365 million monthly active users, with more than 30% growth over the previous year. Its stock shares have gone up as much as 38% in the last quarter due to its growing monthly active users. More and more businesses are viewing Pinterest as a platform to contend with and be visible on.
So what does this mean for you? Opportunity. With a steady increase in active users on Pinterest and only a handful of dentists who post dental-related content to the platform, the door is wide open for our niche.
If you are new to Pinterest, you may be wondering what it's even all about and how it works. In short, this is a platform where people go to obtain inspiration for any questions, concerns, projects, or curiosity they have. It's also a place where online contributors go to promote their content. Anything from recipes to arts and crafts projects to parenting advice can be found on the platform, which works as a search engine to send users down the right path of inspiration.
The Pinterest feed is full of photos with catchy headlines, and once an item is clicked on, the user has the option to click onto the webpage to get more information about the topic. This is one of the main differences between this social media platform and others: It allows users to search for a specific topic and go straight to the source with a single click. As opposed to Google and other search engines, the advantage of searching for queries via Pinterest is that users can also see a visual to go along with the keyworded description. This can give users an idea of whether it is the type of content they are looking for or not.
So how does Pinterest fit into dentistry? If you begin keeping track of common questions that patients ask you, ones that someone may potentially search for on Google, these would be great topics to create content on for your website. Include pinnable images within your content that you and others can circulate on Pinterest to drive traffic to your website. Pinterest may not be full of dental-related pins, but this means that if someone types in a topic related to dentistry, your content has a good chance of showing up in the top results.
You may be wondering what types of content and searches would be appealing to Pinterest users. Things like product reviews, how-to guides, tips and tricks, and before-and-after photos are big traffic drivers. Remember to focus in on a question or a concern that a user may have; people go to Pinterest to find solutions and ideas, so be sure to frame your pin headlines and descriptions around this. Use words and phrases that make someone want to click to read more!
Now, you may be thinking, this traffic will not all be location-specific. How does this help me find new patients? While this is true, think of it from the perspective that, with high amounts of traffic, there are bound to be people who are local to your area. Also, the more traffic that comes to your website, the more the search engines favor your site. Finally, the more high-ranking content you have across social media platforms, the more you begin to cement yourself as an authority in the dental industry.
Here's my best advice: If you haven't already, set up your Pinterest account today. Decide on a niche you want to base your account on -- something in the healthy living category usually works well for dental content. Create a few topic-specific boards and begin pinning your own website content as well as others' content to your boards. Aim for five to 10 pins a day, with a majority of pins being content from other users. Remember, just as with all other social media platforms, consistency is key! Pin consistently every day, and watch your audience and, in turn, your website traffic grow. And above all else, have fun staying inspired!
Mikaeya Kalantari, DDS, is a pediatric dentist at Sunshine Smiles of Orange County and the founder of Thinking Outside The Drill.
The comments and observations expressed herein do not necessarily reflect the opinions of DrBicuspid.com, nor should they be construed as an endorsement or admonishment of any particular idea, vendor, or organization.