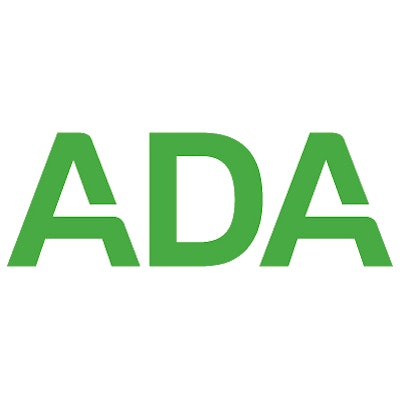 The ADA has released an update to the association's teledentistry policy that stresses the importance of delivering remote, online care at the same level of quality as in-person visits.
The resolution, which passed at the 2020 House of Delegates meeting, praised the merits of teledentistry, stating that "teledentistry has the capability to expand the reach of a dental home to provide needed dental care to a population within reasonable geographic distances and varied locations where the services are rendered."
However, the resolution also cautioned that teledentistry services "must be consistent with how they would be delivered in-person." It went on to specify that this includes using the same level of information and same records of an in-person visit.
Furthermore, the update asked dental insurers to cover teledentistry services at the same rates as in-person encounters. The resolution also included sections on quality of care, supervision of nondentist professionals, patient rights, and technical considerations.