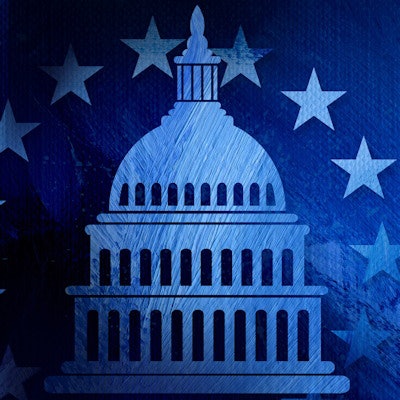 In 1993, Sherry Glied, PhD, the dean of New York University's (NYU) Wagner Graduate School of Public Service, was in the room when President Bill Clinton, Vice President Al Gore, and the Cabinet were discussing adding a dental benefit to the Clinton administration's healthcare reform plan.
A few minutes into the conversation, they began talking about how much they spent on orthodontic care for their children. And that conversation killed the proposal, Glied said during a webinar on June 11 that was part of the NYU Dentistry Center for Oral Health Policy and Management's PROHmotion (Policy and Research in Oral Health) Symposium.
"The moment that happened, the dental benefit was dead," Glied said. "If we are going to make the case for a dental benefit, you have to persuade people that a dental benefit is not about orthodontia for your teenager and it's not about capping your teeth."
Though a growing body of research shows the connection between good oral health and overall health, developing an agenda for oral health policy and management in the U.S. has been an uphill battle for decades. Currently, many public and private insurance programs in the U.S. do not automatically include dental, vision, and hearing benefits. Improving access to care and minimizing inequities requires an oral health strategy in the U.S.
"There is a general consensus among policymakers that expanding policy for vision, dental, and hearing care will open the financial floodgates, and this is just an open-ended entitlement that will create costs that we can't even imagine," Glied said.
Follow the behavioral health strategy
The path forward requires oral health professionals to get creative and take inspiration from the steps of those who helped behavioral health services get covered by public and private insurance providers. To become part of the agenda, oral health stakeholders need to identify the problem, analyze the source, and evaluate options.
Policy innovation and behavioral health came together steadily over time, and in 2008, the Paul Wellstone and Pete Domenici Mental Health Parity and Addiction Equity Act was signed into law. It set a standard that mental health services be covered at parity with other traditional services. In 2010, the Affordable Care Act effectively required all public and most private plans to include coverage for mental health services, she added.
"The model of behavioral healthcare setup is an excellent one for imagining how a dental policy may work," Glied said.
At the initial stages of behavioral health, most insurance plans did not include any mental healthcare coverage. Plans that offered coverage severely limited access to care by imposing high cost-sharing for those who used those services.
The result of this policy design was that people with very serious mental health problems either received inadequate care or were left with huge bills. How policy research responded to this was key, Glied said.
Researchers documented the extent and the dimensions of these problems and looked at how access to care and financial costs vary by factors, including race and income.
"What's really important is this kind of descriptive word problem identification," she pointed out. "It is very hard to get policymakers to do something before something is covered because you don't see what you don't see. This is very much true in the dental area, where our datasets are pretty lousy."
Next, researchers investigated why coverage for behavioral health looked the way it did and put the factors behind these access problems in economic terms. They examined factors such as consumer responsiveness to price and specific services they may utilize, she said.
"Are they, perhaps, responsive to all behavioral health services or are there some services that no one would want unless they absolutely had to have them?" Glied asked. "If you think about dental care, you can imagine the price responsiveness for certain cosmetic procedures is very different from price responsiveness for root canals."
The second potential economic reason for the prevailing policy structure was that people who anticipated needing behavioral healthcare were the ones who bought coverage for it. This drove up premiums, leaving coverage inaccessible to many.
Finally, policy researchers turned to investigating the effects of potential solutions.
"For a very long time, [with] behavioral health benefits, it seemed like there was no way to square this circle without busting the bank," Glied said.
In the end, behavioral health coverage was written into plans after health policy researchers investigated potential organizational and policy solutions that could work.
"Their work shows that it was possible to design insurance policies that gave people financial protection and access to care, while limiting overuse of price responsiveness services," Glied said.
Oral health matters
Time and time again, experts have failed to persuade policymakers that better dental coverage can reduce overall medical care costs.
"It hasn't been a winning strategy, and [I'm] not sure why not, but it never really carried the day with private or public insurance," Glied said.
The more persuasive argument is that oral health is important, according to Glied.
"If we could show that people in poor oral health are distracted, they don't get their work done, and they are less productive, that might be a very good way to go after this," Glied said.
"Good oral health is good itself," she added. "People in good oral health can live their lives better along multiple dimensions."