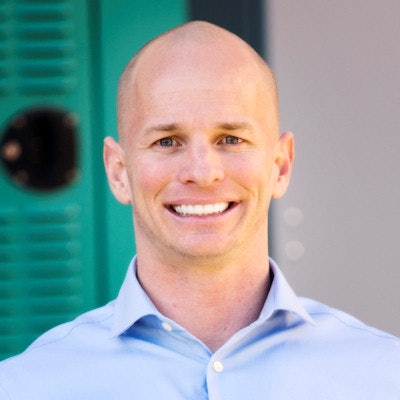 "I don't know." Those three words capture much of what so many are experiencing at this moment in time. Lots of uncertainty. Many unanswered questions. Heightened anxiety. For some, fear of the unknown has become the default emotion in their personal and professional lives.
Dental practice owners and teams have certainly not been immune to such feelings. Owning or working in a dental practice during the past 18 months has been challenging for many reasons.
In a recent DrBicuspid.com article, Louise Gagnon mentioned the findings of an August 2020 ADA Health Policy Institute survey of 4,000 dental professionals. According to Gagnon, the survey showed that "anxiety, financial problems, and reduced quality of sleep were the most commonly reported symptoms associated with the pandemic. Moreover, one-quarter of respondents had increased their use of alcohol, cigarettes, or drugs since March 2020."
"Apart from the usual stresses of operating a dental practice, the pandemic has added another layer of tension to daily work -- extra tasks," Gagnon continued. "Dentists and team members now have to repeatedly don personal protective equipment, add additional time between patient appointments to assist with social distancing, manage air filtration throughout the office, and sanitize and turn over operatories quickly."
The power of knowing
With so many unknowns now facing those working in a dental practice, are there any principles or tools that can help team members cope with or even thrive in such an environment?
Happily, the answer is a positive one. Not to be obvious, but the opposite of not knowing is knowing. Applying this to a dental practice, the more you know about your practice and patients, the less anxiety, fear, and uncertainty you're going to experience.
But if knowing is the key, what exactly is it you need to know? In a typical practice, dozens of different data points could have relevance to team members. How can you know what to pay attention to, and even if you do know, how you can make sure you're understanding (and acting on) these things in the right way?
4 KPIs you should be trying to increase
In simpler times, most practices paid attention to three numbers: production, collections, and new patients. To be clear, these are still important key performance indicators (KPIs) for any successful practice. To improve one or more of them, a practice just needed to stay open longer, run an ad in the Yellow Pages (remember those?), or call patients who forgot to pay their balances during their last visit.
For better or worse, those simple days are long gone. Running a practice today has become an incredibly complex enterprise with many moving parts and systems. Anxiety over missing or misunderstanding what matters is real. But here's the good news: What's important hasn't changed all that much. In fact, a dental practice should be regularly trying to increase just four KPIs.
Let's dive in, shall we?
1. Increasing new patients
Every practice should focus on adding new patients. But as we shared in a recent article, there is a "right way" and a "right kind" of new patient that you should try hard to schedule. Our goal was to emphasize that the primary reason to add new patients is to convert them into active patients. This is done by providing them with a great initial experience and becoming really good at scheduling them for their next appointment.
2. Increasing production per visit
Would you be surprised to learn that there are only two ways to increase production in a dental practice? It's true! You can either increase the number of visits or the amount of production per visit (and ideally both).
When thinking about increasing production, it's good to remember that the goal is improving patient health. If you are adding more production per visit (PPV), you are taking better care of a patient's needs and reducing the number of visits he or she needs to make for treatment. Increasing PPV also likely means you are offering additional services to your patients such as implants or Invisalign, which is yet another way you are improving their health or quality of life.
In a recent conversation, Dr. Oswald, a practice owner in Michigan, mentioned how scared he once was of trying to fill his schedule. But after we taught him that he could increase the number of visits or increase his PPV, the lights went on and he and his team developed plans and goals for both.
3. Increasing collection percentage
Collections is a never-ending process for a dental practice, and it is vital to your financial health. The fear of not collecting enough to cover overhead, especially when costs are increasing, can be scary to a practice owner. Knowing your current and historical collection percentage is the key to reducing your anxiety about this metric.
If, for example, you had $1 million in production last year and collected 80% of that, you now have a benchmark by which to measure future performance. Instead of worrying over something you can't control, knowing your collection percentage puts you in the driver's seat in deciding how to maintain or increase your revenue.
4. Reducing overhead
What likely scares you most about your overhead costs? Lack of transparency. It can be frightening to be unaware of your expenses and to lack control over them. Whether they are equipment, employee, or office expenses, the key to taking control is having access to accurate, understandable data.
It is possible to get your overhead down to 45% or less of your total production, but only if you have clarity about what those expenses are and how much control you have over them. This includes team member compensation and bonuses.
We worked with a practice that had been paying a significant percentage of its profit in monthly team member bonuses over many years. However, with the pandemic and its effect on staffing and profitability, the practice needed to significantly change its process. Having access to its overhead data enabled the practice to have healthy conversations with team members. In many instances, the practice was able to increase compensation and bonuses because of what was discovered in the analysis. Knowing what was going on empowered it to increase co-worker satisfaction and the overall health of the practice.
Other ways data can be a light
Are there other ways data can help you reduce uncertainty and increase confidence? Absolutely! There are almost countless ways to use practice analytics to overcome the unknown.
For example, training your hygienists to accurately code infection during exams means the patient receives the right treatment from the dentist. Measuring case acceptance percentage for each clinician creates valuable opportunities to train as well as reasons to celebrate success.
Data are critical in helping you understand how many new patients are being added and how many of those are becoming active patients. In addition, using data during your morning huddle can transform those few minutes from routine into the most important meeting of the day.
Fear of the unknown is universal. We all worry about what we don't know or understand. And the COVID-19 pandemic has only heightened our individual and collective anxiety. Happily, accessing and understanding your KPIs can go a long way toward reducing your fears and uncertainties.
So, make the effort to learn what is happening in your practice and why. The more you understand, the more you can change what is happening. In the end, it's all about providing better patient care and improving team collaboration and practice profitability. Those are goals we can all get behind.
Curtis Marshall is the director of partner operations for Dental Intelligence. Dental Intelligence is committed to helping practices grow in ways that matter. Request a free demo and learn how better data = better dentistry.
The comments and observations expressed herein do not necessarily reflect the opinions of DrBicuspid.com, nor should they be construed as an endorsement or admonishment of any particular idea, vendor, or organization.