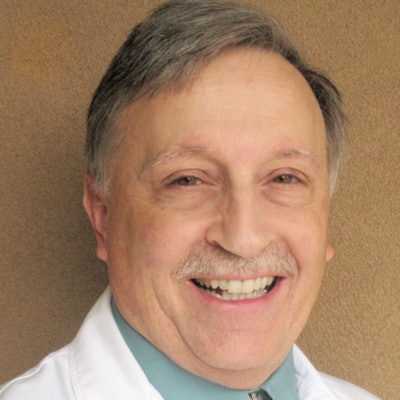 Most doctors are well aware of the need to protect patient records from identity theft. Dentists are also knowledgeable about safeguarding their personal and professional data from sources inside and outside their practices, including illicit drug seekers, employees who want to embezzle, and fraud schemes.
But less frequently addressed is the issue of doctor-to-doctor identity theft. A doctor, or the doctor's employer, may steal the identity of another doctor. Sometimes this happens with the knowledge and consent of the dentist whose identity is being misappropriated.
A case from Connecticut
One notorious case involved a man formerly convicted of submitting false healthcare claims, according to a 2013 press release from the U.S. Attorney's Office for the District of Connecticut. The man had already surrendered dentistry licenses in two states, and the Massachusetts Board of Registration in Dentistry permanently revoked his license in 2006.
Although the man was not being allowed to participate in Medicaid and Medicare programs, he "devised and orchestrated elaborate schemes to defraud government-sponsored healthcare programs," an FBI agent said in the release.
From 2008 through 2011, the man reportedly owned and operated several dental clinics in Connecticut that focused on the Medicaid demographic. He actively managed the clinics through dentist recruitment, hiring, and training; however, he attempted to conceal his involvement by using various management and consulting companies. He also reportedly retained a licensed dentist to act as the head of the dental clinics.
In 2013, the man pleaded guilty to healthcare fraud and tax evasion offenses related to the multimillion scheme, according to a 2015 press release. One dentist involved in the scheme also pleaded guilty to federal healthcare fraud, the release noted.
Potential cases still underway
In September 2021, a dental office manager pleaded guilty to participating in a scheme to defraud the state's MassHealth Medicaid program, according to a 2021 press release from the U.S. Attorney's Office for the District of Massachusetts.
The office manager, Robin Cronin, was indicted in January 2020 by a federal grand jury in Boston. Cronin was indicted along with dentists Drs. Anthony DiStefano III and Scott Cale, the U.S. attorney's office reported in a 2020 release. The charges against DiStefano include aggravated identity theft.
The U.S. attorney's office claimed dental services personally delivered by DiStefano were billed to MassHealth using Cale's identification credentials. Cale then allegedly paid DiStefano a share of the money received from MassHealth.
The office stated the alleged arrangement was intended to deceive MassHealth into paying for dental services that were not reimbursable. Cronin was aware of the arrangement and personally billed the Medicaid program for claims she knew were false and not reimbursable, according to the 2021 release. Both DiStefano and Cale have pleaded not guilty.
More to come
In part 1, we have explored specific cases of alleged doctor-to-doctor identity theft, with unlawful involvement of doctors colluding among themselves and/or with ownership. In part 2, we will examine situations of doctor identity theft in which doctors have no knowledge of the theft until well after the fact.
Dr. Michael W. Davis practices general dentistry in Santa Fe, NM. He also provides attorney clients with legal expert witness work and consultation. Davis also currently chairs the Santa Fe District Dental Society Peer Review Committee. He can be reached at MWDavisDDS@Comcast.net or SmilesofSantaFe.com.
The comments and observations expressed herein do not necessarily reflect the opinions of DrBicuspid.com, nor should they be construed as an endorsement or admonishment of any particular idea, vendor, or organization.