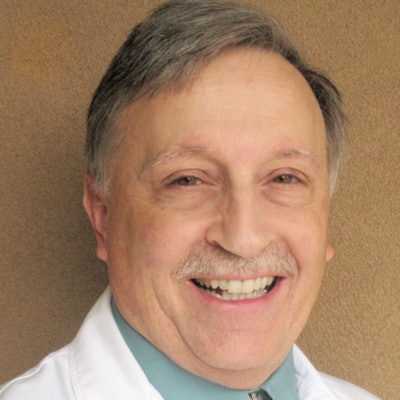 Identity theft without the consent of the doctor is far more common than consensual identity misappropriation, which was discussed in part 1 of this series. In fact, a 2014 document from the U.S. Centers for Medicare and Medicaid Services (CMS) acknowledged that doctor identity theft by an employer or supervising doctor is a significant problem -- and one that is difficult to correct.
In the document, CMS wrote, "It can take months, sometimes years, before someone recognizes medical identity theft. You may first become aware of a stolen medical identity when you receive a notice of overpayment from an insurance program demanding immediate repayment or as a notification from the Internal Revenue Service (IRS)."
Unsuspecting doctors too often become an initial target when they are fully innocent, and the consequences of this type of identity theft can be difficult to deal with, CMS noted. Identity theft can affect a doctor's practice, reputation, and financial health, and resolving those issues takes time, effort, money, and often help from an attorney, according to the agency.
Potential identity fraud case
On February 22, 2021, the U.S. Attorney's Office for the Northern District of Indiana announced the unsealed indictment of managers of Arch Complete Family Dentistry. The government alleged that nondentists Justyn Arch and Trystan Arch generated a scheme to enter false dental surgeries into patient files.
The pair were accused of causing false entries that showed licensed dentists employed by Arch Dental provided dental surgery when no surgery had been performed. These alleged bogus billings totaled more than $350,000, according to the U.S. attorney's office.
On August 24, the office further charged both Arch men in a superseding indictment. Multiple instances of aggravated identity theft were among the 29 counts of alleged federal law violations in the new indictment, according to a press release.
No doctors were named in the indictments. This suggests that licensed employee dentists may be cooperating with the authorities.
Identity theft after leaving an employer
Even after leaving employment, a doctor's identity can still be stolen for nefarious purposes. According to the U.S. Attorney's Office for the Eastern District of Virginia, an Oakton, VA, dentist was found guilty of healthcare fraud, aggravated identity theft, and dispensing controlled substances.
Among a litany of allegations in his initial 15-count indictment, the dentist reportedly billed for services under the name of another doctor who did not practice in the office at that time. The dentist was convicted by a federal jury in November 2012 and was sentenced to serve 25 months in prison followed by supervised release, according to the U.S. attorney's office.
The dentist's license was suspended in 2013 but conditionally reinstated by the Virginia Board of Dentistry in 2016. In 2021, the dentist's license was granted full unrestricted status after completion of his consent agreement. The clear message is that doctors can achieve recovery with time, assistance, and arduous work.
Looking forward
So far in this three-part report, we have examined identity theft with and without consent. The final part will share my firsthand experiences based on real legal cases with real-world consequences.
Dr. Michael W. Davis practices general dentistry in Santa Fe, NM. He also provides attorney clients with legal expert witness work and consultation. Davis also currently chairs the Santa Fe District Dental Society Peer Review Committee. He can be reached at MWDavisDDS@Comcast.net or SmilesofSantaFe.com.
The comments and observations expressed herein do not necessarily reflect the opinions of DrBicuspid.com, nor should they be construed as an endorsement or admonishment of any particular idea, vendor, or organization.