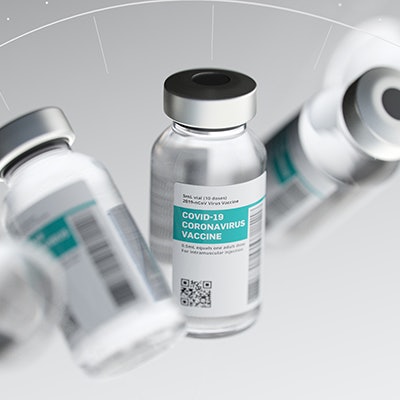 Rhode Island has lifted its COVID-19 vaccine compliance order, allowing an unvaccinated oral and maxillofacial surgeon to return to work for the first time in months. The clinician previously filed a complaint against state officials after the health department ordered him to stop treating patients in October.
On March 11, Dr. Stephen Skoly Jr. signed a dismissal stipulation from the Rhode Island Department of Health, noting that the state withdrew its vaccine compliance order. As a result, the vaccination order was "no longer of legal force and effect," according to the document.
In the document, Skoly agreed to withdraw his request for an administrative hearing on the state's COVID-19 vaccination guidance. Therefore, Skoly was able to return to work on March 14 for the first time in nearly five months.
"By operation of law, withdrawal of the vaccine regulation nullifies the order's direction that the respondent cease professional conduct as a healthcare provider unless and until he complied" with the regulation, according to the dismissal stipulation.
Barred from practice for nearly five months
In October 2021, the Rhode Island health department ordered Skoly to close his 11-person dental and surgical practice until he complied with the state's COVID-19 vaccine mandate. Approximately four months later, Skoly filed a complaint in the U.S. District Court for the District of Rhode Island against Gov. Daniel McKee and interim health department director Dr. James McDonald seeking injunctive relief from complying with the order that resulted in shutting down his office.
In the February complaint, Skoly, who claims to not be an antivaxxer, said he has a history of Bell's palsy paralysis. The clinician chose not to get a COVID-19 vaccine due to the uncertainty of the risk of palsy recurrence, according to the complaint.
Skoly also argued that he was being treated unfairly because he was denied a medical exemption. However, the exemption was not granted because the state did not recognize the risk of Bell's palsy recurrence as an acceptable condition for an exemption.
Additionally, Skoly claimed to have natural immunity due to having COVID-19 in December 2020, according to the complaint. As one of the few oral surgeons in Rhode Island, Skoly said in his complaint that shutting his practice has been detrimental to his patients.