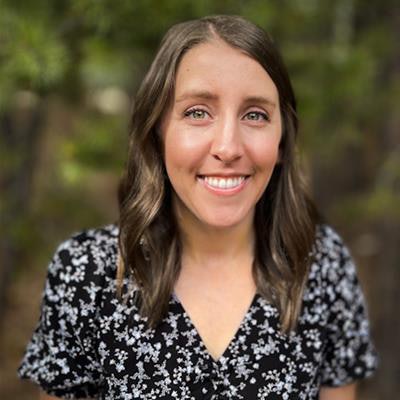 In my role as the director of client success for teledentistry company MouthWatch, I'm responsible for onboarding new practices that have adopted the company's teledentistry platform. As such, I regularly contact practice owners periodically to check on their experience with teledentistry and the impact it is having on their practice and patients.
I recently conducted one such interview with Dr. Kylie Wasserman, a practicing dentist at the Advantage Dental+ location in La Pine, OR. Advantage Dental+ is a dental service organization (DSO) dedicated to improving the oral health of all. Its network of practices comprises nearly 200 providers and 600 support employees who provide quality oral healthcare and education to over a quarter million patients annually.
Below is a summary of our conversation that highlights how teledentistry can help meet the needs of underserved populations.
Q: Can you tell me about the community you serve?
A: We serve a rural community that is typically very low income and all of the surrounding towns. We are the only dental practice in the area that provides dental care using the Oregon Health Plan. We like to provide comprehensive care, but a large part of our practice treats urgent and emergent needs.
Q: When Advantage Dental+ recently launched teledentistry to its provider network, your practice was one of the early adopters. How familiar were you with teledentistry before the rollout?
A: I didn't have any prior experience with teledentistry going into the rollout. At first, I was skeptical because there is only so much you can offer without seeing the patient face-to-face. Since I already have a very busy schedule, I also wasn't sure how I would make time for teledentistry.
Q: Did you discover that teledentistry was a more useful solution than you expected?
A: I was pleasantly surprised that teledentistry proved to be extremely useful. For example, our schedule is booked out for about six months, and we have a lengthy cancellation list. Teledentistry enables me to prioritize urgent and emergent patients so I can ensure patients are getting seen in an appropriate time frame.
Q: What has been your patients' response?
A: My patients' response to teledentistry has been favorable overall. They like the fact that I'm able to speak to them a lot sooner than if they scheduled an in-person appointment -- typically on the same day.
Q: Has teledentistry enhanced your clinical and operational workflows?
A: Definitely! We've been able to reduce unnecessary in-person appointments. Some patients may just have a post-operative question or need a referral, both of which can be conducted via virtual consultations. We also have a large portion of patients who live more than an hour away. Teledentistry saves them drive time and gas money.
Q: How has your team adapted to teledentistry?
A: My team has been a great help with teledentistry from the beginning. They are the ones dealing with patients who may be upset with our wait time, so it gives them a great virtual option to meet patients' urgent and emergent needs.
Q: How does your team introduce and explain teledentistry to your patients?
A: When a patient calls in for an appointment, but they can't wait the typical six months to be seen, my team immediately offers them a teledentistry appointment. They let them know that through video conferencing, I will be able to provide recommendations, answer any questions or concerns, provide any indicated medications, and assess how urgent or emergent their dental needs actually are.
Q: Can you give brief examples of positive patient outcomes made possible by teledentistry?
A: I like to do same-day treatment on emergency patients. Unfortunately, there are times that swelling doesn't allow for effective local anesthesia, and then I have to prescribe an antibiotic and find a time to squeeze them in the following week. If I do a teledentistry appointment first, then prescribe antibiotics when necessary, I'm able to comfortably take care of the emergency when I see them in person.
I also believe that too many patients go to urgent care and the emergency room (ER) for dental pain and infection. Instead of flooding our medical system with dental patients, I can help lower that stress in urgent care/ER by utilizing teledentistry.
Q: How do you see the use of teledentistry expanding in your practice and community?
A: We didn't need to dramatically change our operations to incorporate teledentistry -- and that's a good thing. I hope more dentists in our community will provide teledentistry services, as I believe the technology will make an impact on providing better access to care.
Eden Ivie, RDH, is a MouthWatch teledentistry specialist who has been involved in the implementation of many teledentistry programs within public health, private practice, and DSO environments. She can be contacted at eden@mouthwatch.com.
The comments and observations expressed herein do not necessarily reflect the opinions of DrBicuspid.com, nor should they be construed as an endorsement or admonishment of any particular idea, vendor, or organization.