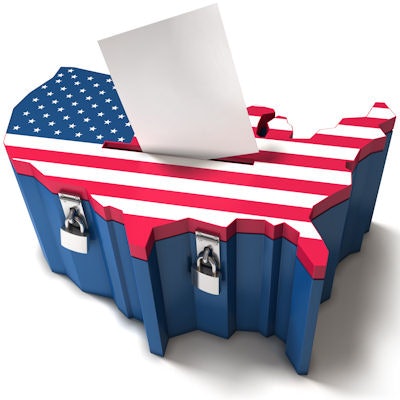 Voters largely supported many dental issues and dentists up for vote in Tuesday's U.S. elections. The big win of the night for organized dentistry was in Massachusetts, where voters overwhelmingly supported a measure to reform dental insurance medical loss ratios.
Effective in 2024 in Massachusetts, insurance carriers will be required to spend at least 83% of revenues on members' dental expenses and improvements instead of administrative costs. The success of the measure could lead other states in the U.S. to craft similar dental reform legislation.
In Maine, residents of Boothbay, Boothbay Harbor, and Southport voted to continue adding fluoride to their public water system. However, the measure passed with a thin margin of just 338 votes, according to a news story published November 9 in the Wiscasset Newspaper.
In South Dakota, Medicaid will be expanded. About 56% of voters supported expansion while 44% opposed it, according to news reports. However, the Mount Rushmore State did not vote to legalize recreational marijuana and neither did North Dakota or Arkansas. Missouri and Maryland residents in their states voted in favor of legalizing recreational marijuana.
In California, voters backed a ban on flavored tobacco, including vaping products. The ban was upheld 62% to 37%, according to news reports.
Whether voters support Oregon being the first state in the U.S. to change its constitution to declare that its residents have a right to affordable healthcare, it's too early to call, according to news reports.
Finally, the dentists who were looking to keep their seats in the U.S. House of Representatives were reelected. The following will serve two-year terms in office:
Rep. Dr. Brian Rabin (R-TX)
Rep. Dr. Mike Simpson (R-ID)
Rep. Dr. Drew Ferguson IV (R-GA)
Rep. Jeff Van Drew (R-NJ)
Rep. Dr. Paul Gosar (R-AZ)