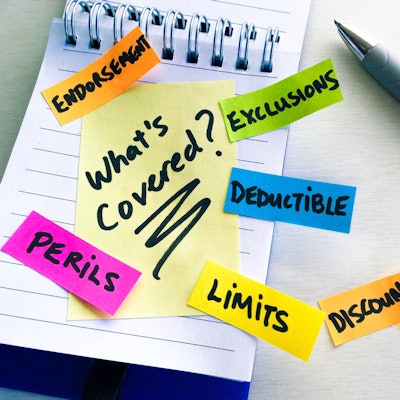 On January 18, the Illinois State Dental Society (ISDS) set a robust 2023 legislative agenda that includes reforming dental insurance through the passage of a law like one that Massachusetts residents overwhelmingly voted in favor of in 2022.
The society wants lawmakers to pass legislation that requires dental insurers to meet a dental loss ratio, which would require insurers to spend a minimum of the premiums they collect on patient care instead of an insurer's administrative expenses. Currently, dental insurers can spend as much or as little as they want on patient care and administrative costs.
In November, Massachusetts was the first state in the U.S. to pass a ballot initiative reforming dental insurance medical loss ratios (MLRs). Now, dental insurance companies are required to report their MLRs and operate minimally at an 83% MLR. This means that insurers must spend at least 83% of their revenue on patients, dental expenses, and quality improvements.
The Massachusetts initiative had broad support among organized dentistry. The ADA committed $5 million to help the ballot measure get passed, and the American Association of Endodontists endorsed the initiative.
Illinois joins a growing list of states that are pursuing dental insurance reform. In December, the Nevada Dental Association announced that Nevada Sen. Heidi Seevers Gansert (R-Reno) introduced a dental insurance reform bill. If the bill is signed into law, it would require dental insurers to spend at least 80% of their collections on dental care or return the difference to patients. Connecticut and Oklahoma are pursuing reforms similar to the one passed in Massachusetts.
Other insurance reform initiatives
In 2023, Illinois dentists aim to tackle other dental insurance reforms, including network leasing and a ban on electronic payment fee processing.
The ISDS is seeking legislation that would require an insurance company to obtain a dentist's permission before leasing a network. Insurers sell or lease their networks to another company, requiring the dentist to abide by the new network's fee schedules and contract terms often without getting a clinician's consent.
Also, the society is seeking legislation prohibiting an insurer from requiring a dentist to pay the processing fee on electronic payments, including virtual credit cards. Some insurers have started paying dentists with virtual credit cards but then require clinicians to pay the credit card processing fee.
More legislative agenda items
Furthermore, ISDS plans to seek further patient protections for teledentistry in the state, as well as work to add an orthodontic care standard to the Medicaid program.
Currently, the Illinois Department of Healthcare and Family Services does not have a standard or automatic qualifier for when a patient can receive orthodontic care, which causes administrative obstacles and denial of claims for orthodontic care, according to the society.
The American Association of Orthodontics' committee developed a list of recommended auto-qualifiers and diagnostic documentation for medically necessary orthodontic care. ISDS is seeking a law that would codify these standards in Illinois.