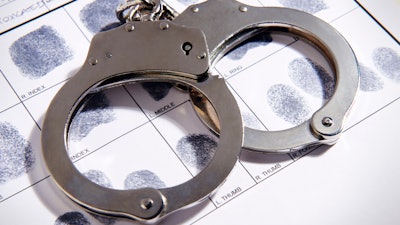 A Florida dentist was arrested for allegedly beating a doctor with a golf club during a dispute that arose over pedestrian traffic on a golf cart pathway at a country club, according to an arrest warrant from the Lake County Sheriff's Office.
Dr. Eddie Orobitg, owner of Eddie C. Orobitg, DMD, in Leesburg, FL, was charged on April 30 with a felony count of aggravated battery. He was released from jail after posting a $5,000 bond. Orobitg is scheduled to be back in court on May 30, according to the warrant.
Orobitg is accused of beating Joseph Sivak, a physician. Sivak had a torn earlobe, and he was taken to the hospital for a suspected traumatic brain injury and broken ribs and jaw, authorities stated.
On April 30, Orobitg was golfing with his minor son when Sivak and his wife walked along a pathway of the course. Sivak told authorities that Orobitg reportedly told the couple that the path was for golf carts, not pedestrians, and they were violating the club's rules.
An argument ensued between Sivak and Orobitg. Then, according to Sivak, Orobitg struck him on the leg with a golf club. The altercation became physical with Orobitg purportedly hitting Sivak on the head with a golf club.
Sivak claimed that he struck Orobitg on the head to defend himself. Sivak said the dentist struck him several more times, according to the warrant. When authorities arrived, Sivak was covered in blood and could not complete a written statement, according to the warrant.
Orobitg told authorities that he asked the couple to get off the cart pathway. The dentist said the physical fight began after Sivak hit him with a water bottle and tried to take his golf clubs so that he could use them as weapons. Orobitg reportedly continued to strike Sivak to prevent him from attacking him or his son, according to authorities.
Orobitg's child told sheriff's officers that after his father told the couple to get out of the way of their golf cart, his dad and Sivak began arguing. The altercation accelerated after Orobitg allegedly spat in Sivak's face, prompting Sivak to do the same.
The child said Sivak pushed his father, which led Orobitg to accidentally strike the physician with the golf club. The men began a physical altercation. The child allegedly said his father, Orobitg, hit Sivak with a golf club several times, even while Sivak was on the ground, according to the warrant.
Sivak's wife corroborated her husband's statement, noting that the fight did not get physical until Orobitg spat in her husband's face, authorities stated.