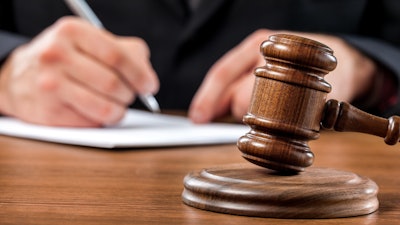 A dentist in Connecticut pleaded guilty on July 17 in a U.S. district court to tax evasion for failing to pay about $244,000 to the U.S. Internal Revenue Service (IRS), according to the U.S. Department of Justice.
Dr. Boulos Hanna, also known as Paul Hanna, will be sentenced in October. He faces a maximum sentence of five years in prison, according to a press release dated July 17 from the U.S. Attorney's Office for the District of Connecticut.
Hanna, 66, the owner of Paul Hanna DMD PC in New London, reportedly filed income tax returns for himself and his wife from 2010 through 2012 but didn't pay the taxes owed. From about April 2012 through 2017, Hanna was subject to IRS collections enforcement for the three tax years, including forced collection activity such as liens placed on property and seized payments taken by way of levy, according to the release.
From 2013 through 2020, Hanna earned approximately $1.6 million in taxable income from his work as a dentist and from rental income. However, the dentist allegedly filed no tax returns for any of those years, which resulted in a loss of $244,541 to the IRS, according to the release.
Additionally, Hanna purportedly attempted to evade the assessment of taxes by paying himself "management fees" instead of a reasonable wage, operating in cash by self-endorsing business checks to himself and cashing these checks to keep money out of his personal bank accounts, and paying personal expenses directly from his business accounts without reflecting those payments as income, according to the release.