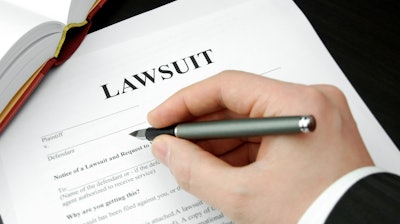 Pennsylvania has filed a more than $10 million lawsuit against a dental practice for allegedly misleading patients -- mostly seniors on fixed incomes -- into obtaining loans to pay for procedures and failing to notify them of specific terms and conditions.
On September 7, the Commonwealth of Pennsylvania Office of Attorney General filed a lawsuit against Infinity Dental Management, which does business under the name Alpha Dental Excellence in Langhorne, PA; Infinity Dental Staffing; its owner, Dr. Arpan Patel; and employee Cheryl Sander. They were charged with violating unfair trade practices and the Consumer Protection Law, according to a press release dated September 7 from the attorney general's office.
Patel and the other defendants reportedly fooled patients into agreeing to "expensive dental procedures costing tens of thousands of dollars," insisting that Medicare or private insurance would reimburse them even though care was not covered, according to the suit filed in the Court of Common Pleas of Bucks County.
The dental group allegedly required patients to pay out of pocket in advance of the procedures under the false promise of reimbursement after filing a claim for coverage from their insurance providers. Those who could not afford the high upfront costs were purportedly offered a loan to cover the procedures. However, the patients were not notified of their consumer rights and protections while the defendants charged fees for third-party loans, according to the suit.
"This business lured older Pennsylvanians into their office with free dinner events, lied to them about whether their insurance would cover their care, and then enticed them to take out loans without notifying them of the specific terms and conditions," Pennsylvania Attorney General Michelle Henry said in the press release.
From January 2015 to August 2022, Alpha assisted patients in applying for approximately 5,329 loans that totaled over $10 million. Some loan applications were submitted for patients without their knowledge or consent. Other patients attempted to cancel the loans immediately but were reportedly charged exorbitant cancellation fees that were assessed by the dental practice, according to the release.
Furthermore, Alpha Dental allegedly failed to notify patients that fees were charged upfront with the loans. Alpha collected more than $500,000 in fees. Additionally, the dental practice misrepresented the price of its services. One patient paid $15,000 for dentures and was told they needed to pay $4,176 more when the person went to pick up the prosthetic teeth, according to the lawsuit.
Pennsylvania is seeking to ban Alpha and its affiliates from offering dental and credit services in the state and that it pay consumer restitution and civil penalties. It is asking the court to determine the full restitution amount for all victims, a civil penalty of up to $1,000 for each violation of the Consumer Protection Law, and up to $3,000 for each violation where the victim was age 60 or older, according to the suit.
On August 31, the Pennsylvania Department of State's Prosecution Division, which prosecutes cases before the state's licensure boards, including dentistry, filed administrative charges against Patel. The charges accuse Patel of misleading Alpha Dental patients and that records were not provided after a patient requested them. This case could lead to the suspension, revocation, or restriction of Patel's dental license, as well as the dentist having to pay civil penalties, according to the release.