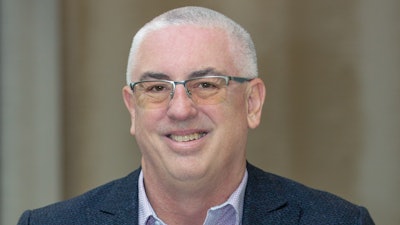 Dear DrBicuspid Member,
As Thanksgiving here in the U.S. is less than a week away, I wanted to take a moment to say how thankful we are here at DrBicuspid to have you as part of our network of readers. My team and I never take lightly our everyday goal of providing you with the best content possible to help your dental practice and career grow, and we truly appreciate the trust you have placed in us to be a part of your journey.
One thing that I am very thankful for here at DrBicuspid is the launch of our rebooted inaugural podcast series. While I was at the Dental Trade Alliance meeting in Florida recently, I recorded seven podcast episodes that will comprise our "Future of Dentistry" podcast series (sponsored by Keystone Industries) that will be released between now and the end of the year. For this series, we talked to experts from inside and outside the dental industry about what dentists and team members need to know heading into 2024, and the first of those discussions is now available with economist Brian Beaulieu sharing his insights into what will happen in the U.S. and world economies next year. It's a must listen, and you can find our conversation here or wherever you get your podcasts.
I also want to make sure you get a chance to read this article about recent trends in opioid prescriptions in dentistry. As you plan for 2024, it's always a good idea to be thinking about how you can protect your patients in better ways.
Another very popular article this week dealt with a shocking case of dental embezzlement in the state of Washington. We have a follow-up planned on this topic very soon, so be on the lookout for that.
Finally, I want to wrap up this note in the way that I started it … encouraging you to listen to a podcast. Dr. Diana Batoon sat down with me recently for the "Dentistry Speaks" podcast (which is part of the DrBicuspid podcast network) to talk about her journey with dental sleep medicine. If you've ever wondered about incorporating this specialty into your practice, this is a great place to start.
If you will be at the Greater New York Dental Meeting, I hope I see you there. If not, you can keep up with DrBicuspid on social media (LinkedIn, Instagram, Facebook, and more) for the latest from the Big Apple.
Have a great Thanksgiving!
Kevin Henry
Editor in Chief