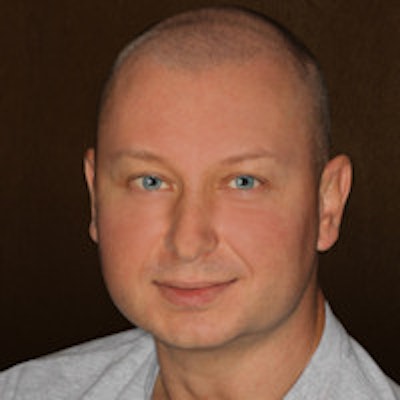 Is your practice stuck in a rut? Are you having a hard time drawing in your ideal clientele? It may be time to give your brand a makeover. A brand makeover has the potential to breathe new life into your dental practice and align it with today's digitally savvy consumer.
A brand makeover can entail a number of different changes within your practice, including looking at your marketing strategy, updating your website, and more. It can be confusing, so here's a quick list of the most effective ways to bring your brand up-to-date and get business booming again.
1. Consider a logo redesign
Your logo is one of the most visually recognizable elements of your business. It is the first impression you have on patients and should be displayed prominently on your website, in online directories such as Google My Business and Yelp, and on any printed materials used to promote the business.
Are you proud of the image that you're presenting to current and prospective patients? Does your logo differentiate your business from your competition? An outdated logo doesn't necessarily have to be completely redesigned. In many cases, it might just need a refresh, in which a designer updates the graphic elements and adds a modern touch.
2. Revisit your marketing strategy
Have you invested all of your marketing budget into traditional advertising, such as phone book or newspaper ads? It may be time to revisit your strategy.
Today, multiple studies report that more than 80% of consumers search online for local business information. You want to market your business where your potential patients are looking, and right now that's online.
A number of ways can improve your online presence, both organically (search engine optimization) and through paid advertising (pay per click). Consult with a digital marketing agency to see how your practice would benefit from digital marketing.
3. Update your website
"Your brand is, in a sense, the core of your dental practice."
Your website should also be up-to-date. Make sure it is organized in a way that's easy for patients to find information about your products and services, your contact information, and anything else for which they might visit your site.
Your website should load quickly, be optimized for search engines, and match your overall brand. You may even want to consider getting a new, responsive website that is compatible on devices of all sizes, such as smartphones and tablets.
4. Freshen up your office
When patients visit your office, it's critical to make them feel comfortable. Your office should be clean, bright, and modern. Take a look at the current state of your waiting room and examination rooms. Is the paint chipped or the carpet stained? Is the furniture from the 1980s?
You're in the office every day, so it's easy for you to become immune to these cosmetic issues. Put yourself in your patients' shoes and make a checklist of updates to tackle over the next year.
5. Invest in new technologies
No one wants to go to a dental office that's stuck in the past. Your office should strive to implement at least one new piece of dental technology every year. For our purposes, dental technology can be anything from a new dental practice management software to a new product that is revolutionizing patient care.
Plan for these updates ahead of time, so you can be sure to budget for these investments. Your patients will appreciate it and, in the end, your business will benefit!
Your brand is, in a sense, the core of your dental practice. It's what ideally comes to mind when potential patients are thinking about finding a new dentist in your area. Make sure that it is up-to-date and makes an impact on your target market!
Kenneth J. Wolnik, DDS, is a dentist practicing in Parma Heights, OH. Visit his blog for more great dental insights.
The comments and observations expressed herein do not necessarily reflect the opinions of DrBicuspid.com, nor should they be construed as an endorsement or admonishment of any particular idea, vendor, or organization.