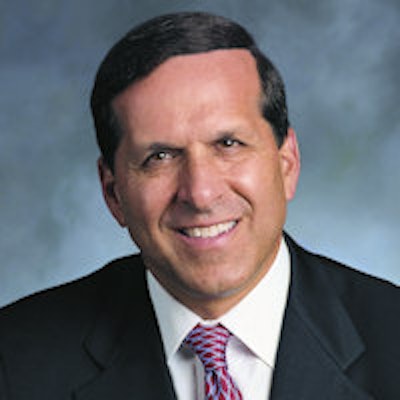 In his book, What Dentists Can Learn from Top CEOs, Dr. Roger P. Levin describes a wide range of effective techniques used by corporate leaders and explains how these approaches can be applied successfully in dental practices. The following is an excerpt from the chapter entitled "CEOs Make Strategic Plans."
What are you planning to achieve?
The professional and personal lives of dentists are so intertwined, it is difficult to know where one ends and the other begins. It is nevertheless safe to say that every dentist I have ever known has had a passion for providing excellent clinical care -- but is ultimately dissatisfied if unable to achieve financial well-being. Money may not buy happiness, but a lack of money will guarantee unhappiness. A prerequisite for meaningful life planning is to have the wherewithal to pursue your dreams and empower your principles.
If dentists are to avoid financial disappointment in the new dental economy, they must now think like CEOs and plan accordingly. Strategic planning is a must-have business skill. Fortunately, it can be learned.
There are many strategic planning methodologies in the business world. The truth is that most do not work very well, and many are the same old techniques dressed up with new labels -- and sometimes big price tags. Though this book is about learning how to think and act like CEOs, strategic planning is one area where quite a few CEOs fall down. They spend a lot of time and money creating plans that end up sitting on a shelf or in a drawer. A number of otherwise excellent business leaders have been conditioned by bad experiences to largely ignore strategic plans.
How to approach strategic planning
There are many books you can read about strategic planning, but beware. Most of the authors are trying to cash in on the next hot trend, some of the books are just plain silly (like the one advising readers to find "blue ocean"), and none reflect an understanding of the dental business. So, what approach to strategic planning will work for your practice?
I suggest that, once a year, dentists hold a half-day strategy meeting offsite with their team. Run the meeting as if you were a new CEO who has been brought in to turn around the practice. What steps would you take to make improvements? Try the following:
Start by having team members identify at least 20 items that have gone well during the past 12 months.
Then, ask the team to come up with 20 items that have not gone very well during the year. Encourage team members to be forthright, because these problem areas represent opportunities for improvement.
Review and discuss the two lists -- what went well and what did not -- with the objective of coming up with ideas for improvement. For example, something that has gone well might be expanded or applied in other areas of practice operation. For something that did not go well, think instead about innovative alternatives.
As a group, select the three best ideas created in step 3. Then apply metrics. How much will it cost? How long will it take? Who will be responsible for doing it? How will results be measured? What is the expected return on investment, and in what period of time? These are all key strategic planning questions.
These three ideas, translated into three strategic objectives, are your strategic plan. If that sounds too simple, bear in mind that practice leaders do not have high-level managers who can be charged with implementing the plan. The practice owner and team already have ample day-to-day responsibilities, so the strategic plan should be simple. Meeting three new strategic objectives in the upcoming year can have a dramatic positive effect on the practice.
Roger P. Levin, DDS, is the chairman and CEO of practice management consulting firm Levin Group.
Special for DrBicuspid.com members
The digital version of What Dentists Can Learn from Top CEOs is now available online for $29.99.
DrBicuspid.com readers can also receive a one-hour, no-cost practice diagnosis by phone with a certified practice analyst to assess and increase practice production. To schedule, call 888-973-0000.
The comments and observations expressed herein do not necessarily reflect the opinions of DrBicuspid.com, nor should they be construed as an endorsement or admonishment of any particular idea, vendor, or organization.
Copyright © 2015, Levin Group, Inc. Reprinted with permission.