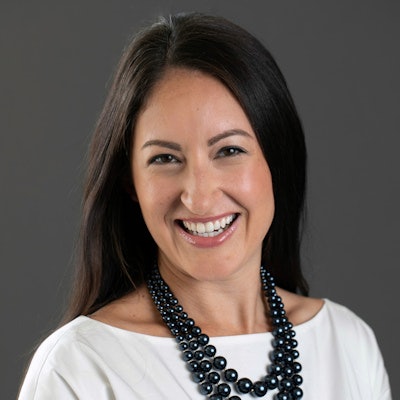 At one time, blogging was for fashion mavens and recipe creators, but that time is in the past. In today's world, if your small business does not have a strong blogging platform, you are leaving money on the table. But do dental and medical practices truly need a blog?
Being in healthcare, people may think that they are not in a service specialty that would benefit from having a blog like other businesses would. Well, think again my friends.
Numerous business analyses have shown over the years that businesses that blog see tremendous website traffic increases compared with those who do not. This, of course, sounds great, but it sounds downright phenomenal when you realize that this increase in traffic is organic and, thus, absolutely free! While an increase in website traffic is the primary benefit of blogging, dental practice owners should also consider several other benefits.
1. A way to highlight your knowledge
Dentistry and medicine are ever-growing fields that are constantly changing. Blogging is a great way to let your website visitors know about the knowledge you possess without needing to make a separate website page and subdomain for each new topic. This becomes increasingly important the longer you are in practice and the more you learn yourself, as well as the more information you want to share with your patients and potential patients.
2. A great trend to follow
While this next reason may sound trivial, it is the actual truth. Blogging itself is trendy. Now, I am not suggesting you latch onto every single trend that presents itself, but blogging, in particular, is a great trend to follow. And while "dental blogging" itself may not be the most exciting or trendiest thing out there, it has its advantages. I can guarantee you that potential patients would prefer a dentist who offers insightful and valuable information and stays current with the times rather than one who puts out a cut-and-dry website and appears out of date.
3. Be viewed as an authority in the field
"Be sure to regularly publish quality content to your blog to continue broadening your reach and your audience."

Another great reason to include blogging on your practice website -- and one that I find to be the most important -- is the fact that writing on various topics will place you as an authority in the minds of your readers.
I want you to think about this for a moment. If you were searching online for the answer to a certain question -- let's say regarding a specific service -- and you stumble across an informative and well-done blog post, you would consider the author someone who knows their stuff, right? When people view you as an authority in the field, they are exponentially more likely to schedule a service with you rather than with another dentist or office.
4. Easy way to share the love
And lastly, let's talk about the power of sharing. Writing up blog posts on various topics gives your website more touch points for social media sharing. If people truly value and find helpful information in the blog posts that you write, they are likely to share it with friends and family on their social media platforms. Be sure that your blog includes social share buttons for all of your posts -- that way it is as easy as the click of a button for others to share the love. Anytime that your blog post is shared on social media, it then has the potential to continue being shared and reach a broad (and likely untapped) audience for you.
So whether it be for the sake of showcasing trendy and shareable content, or positioning yourself as an authority in the industry, be sure that a blog is part of your practice website. And to go one step further, be sure to regularly publish quality content to your blog to continue broadening your reach and your audience. Every dentist and office will differ in how regularly they publish to their blog. However, I do recommend a minimum of one new blog post per month for the best chance of success. My best advice: Make a goal of blogging consistently for six months and then step back and evaluate if there has been an increase in traffic to your website in that time frame. I'd be willing to bet that if you stick with it, your numbers will steadily increase over time.
So what are you waiting for? Get started today!
Mikaeya Kalantari, DDS, is a pediatric dentist at Sunshine Smiles of Orange County and the author of the Color Your Health blog.
The comments and observations expressed herein do not necessarily reflect the opinions of DrBicuspid.com, nor should they be construed as an endorsement or admonishment of any particular idea, vendor, or organization.