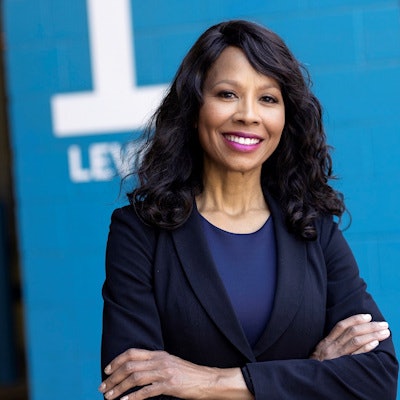 If you're anything like I was a few years ago, you're wondering who the heck has time for the luxury of "personal growth." It sounds like something lazy people do to avoid helping with the real work required to pay the bills. Right?
I thought I was too busy to think about personal growth after a day of being pulled in a dozen directions:
"Doctor, the pharmacist is on hold."
"Doctor, Mr. Ed doesn't like his temporaries."
"Doctor, the lab hasn't delivered the crowns, and the patient is here."
The only growth I cared about was my retirement fund.
Time for a change
The truth is, strong dissatisfaction with the people around you or the direction of your life is the No. 1 reason most dentists cite for why they began a structured approach to personal or self-growth. Regardless of the reason, the process typically results in a calmer mind, a more productive professional life, and multiple streams of happiness.
Dentists are highly intelligent people in positions of leadership. Successfully attaining those positions may come at the sacrifice of developing soft skills, like personal time management, conflict resolution, and listening skills. When those skills don't match the level of our advanced degrees, others may perceive us as arrogant and lacking compassion when we're really just overwhelmed by the constant demands for our time.
Self-growth, like any continuing education, involves a strategic, dedicated course of action to reveal your full potential. Advancing our emotional and mental growth helps us express our feelings, create healthy boundaries, and calmly accept the views of others, even if we disagree.
If you truly want to stop repeating disruptive patterns and experience healthier interactions with others, try proven personal growth techniques to become more authentic and improve damaged relationships.
The first steps to self-growth
The definition of personal growth is simple: It is improving your mental, spiritual, physical, and emotional wellness.
Personal improvement requires self-awareness, honesty, and a desire to change. For example, say your active listening skills suck -- or so you've been told again and again. Or perhaps you have trouble accepting constructive feedback without becoming angry. Self-growth helps you process challenging emotions and communicate with empathy.
Self-growth can change your personality, create compassion, and generate appreciation for life. But improving your mental and emotional fortitude can be tricky without guidance. It's best to enroll in a structured program online or employ a coach to keep you accountable and avoid setbacks.
While the International Coaching Standard (ICF) certification is considered the gold standard for all things coaching, in my opinion, it is not necessary for a coach to be certified. What is more important is that the person you work with has advanced life, leadership, counseling, and communication experience. They should also be ethical, reputable, and someone you are willing to accept advice from.
Remember, self-growth requires a commitment to transform despite environmental pressures or fears. The key to enjoying fruitful personal development is consistency. You must make up your mind that it's time for a change and work diligently to make those changes permanent.
Preparing for growth like a pro
The best way to get ready for self-growth is to complete these five simple steps:
Determine your goals. Make up your mind about what you want to change or stay the same.
Gather support. A program or coach, loyal team members, and family can encourage and support you.
Define your strengths. Discover what makes you unique beyond your clinical skills.
Accept your weaknesses. Get used to failing at some things initially. That's OK.
Celebrate yourself. Take a minute to congratulate yourself on achieving each step as you go through this enriching process.

Conclusion

Are you ready to discover your full potential? Self-growth leads to maturity, wisdom, and excellence in every area of your life. Create a plan, and then execute it with due diligence. The process and results are yours to decide. Personal development is a privilege, so take advantage of the opportunity, and make a failproof investment in yourself today!

Dr. Monica "mOe" Anderson is an author, speaker, podcast host, and founder of dropthedrugs.org. You can learn more by visiting her website.

The comments and observations expressed herein do not necessarily reflect the opinions of DrBicuspid.com, nor should they be construed as an endorsement or admonishment of any particular idea, vendor, or organization.