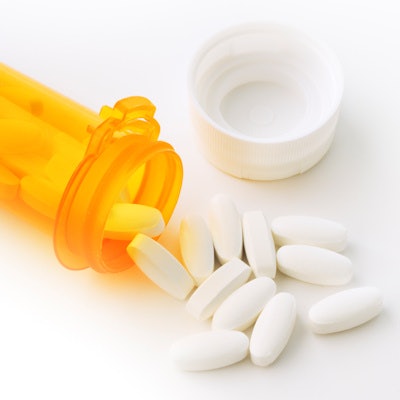 Fast cars, unprotected sex, and opioid addiction? Adolescent brains are wired so that teenagers and young adults are more likely take risks and are more susceptible to addiction. That's why dentists have a special responsibility when treating this age demographic, according to anesthesiology and pharmacology expert Paul Moore, DMD, PhD, MPH.
Dr. Moore is a professor at the University of Pittsburgh School of Dental Medicine and member of the ADA Council on Scientific Affairs. He shared his guidance for treating teenagers and young adults during a June 7 ADA webinar on adolescent pain management.
"We are likely to present a Vicodin, a Percocet to a kid for the first time in their life," Dr. Moore said. "It gives us some reason to think about how we prescribe and how we can be as responsible as we can in dealing with that population."
The adolescent brain
While the pleasure center of the brain is well-developed in teenagers, the judgment center of the brain doesn't fully develop until the early to mid-20s. This combination makes teenagers risk-takers and more likely to abuse opioids.
"Adolescents are pretty at risk for opioid abuse," Dr. Moore said. "There's a strong physiological reason for that."
Research has supported this concept as well. Data from thousands of 12th-grade students show that legitimate opioid use before high school graduation is independently associated with a 33% increase in the risk of opioid misuse afterward, Dr. Moore noted. This finding should give dentists pause because dental professionals are often the first provider to prescribe opioids to adolescents, he added.
"We have this unique kind of problem when it comes to adolescents and young adults, kids who are likely to be risk-taking patients and may abuse our drugs," Dr. Moore said. "It's our responsibility to counsel patients and kids about misuse of our prescriptions."
Guidelines for prescribing to teenagers
While opioid prescriptions after third-molar extractions are common in the U.S., that's not the case in other countries. For instance, 99% of the world's supply of hydrocodone is prescribed and consumed in the U.S., and opioids are never or rarely prescribed for third-molar extractions in China, Japan, and the U.K., according to Dr. Moore.
Instead, ibuprofen combined with acetaminophen has proved to be an effective tool for managing postoperative pain. A systematic review with 140 trials and more than 50,000 patients found that 200 mg of ibuprofen combined with 500 mg of acetaminophen treated postoperative pain more effectively than any other combination, including opioids and acetaminophen, he noted.
"This is not to say that you wouldn't use an opioid combination," Dr. Moore said. "But more in terms of first line of thought of how you're going to manage post-op pain."
Finally, before prescribing an opioid, Dr. Moore suggested consulting prescription drug monitoring databases. He also recommended limiting the number of opioid tablets per prescription and educating patients and parents about the dangers of opioid abuse and about how to properly dispose of unused medication.
"Dentists are risk-averse, and we're really compassionate people. We're concerned that patients don't have pain following procedures," Dr. Moore said. "Our role [in the opioid crisis], therefore, is to have our patients not get involved in prescription drug abuse, either through counseling, limiting the opioids we prescribe, or using opioid sparing therapy."