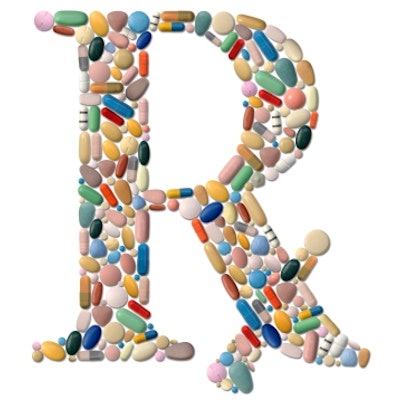 Though U.S. oral and maxillofacial surgeons decreased overall opioid prescribing by 20% between 2016 and 2019, they wrote more prescriptions for codeine and tramadol, according to a brief communication published on October 9 in the Journal of Public Health Dentistry.
These prescribing habits should be monitored, since opioids, including tramadol, carry a high risk for addiction and dependence and are ineffective for dental pain, the authors wrote.
"Interventions tailored to OMFS (oral and maxillofacial surgeons) are warranted," wrote the authors, led by Katie Suda, PharmD, MS, of the division of general internal medicine at the University of Pittsburgh School of Medicine.
Though strong evidence shows that in the absence of contraindications, nonsteroidal anti-inflammatory drugs remain the most effective, safest option for managing acute dental pain, surgeons continue to prescribe opioids.
To better understand surgeons' prescribing patterns, the researchers conducted a retrospective analysis of the IQVIA Longitudinal Prescription Data from January 2016 to December 2019. The data include 92% of all dispensed outpatient prescriptions in the U.S. reimbursed by private and public payers, as well as those who paid with cash.
Researchers only analyzed data for actively prescribing oral and maxillofacial surgeons, which was defined as clinicians prescribing at least 20 of any medication annually. The Agency for Healthcare Research and Quality and the U.S. Food and Drug Administration funded the research.
Between 2016 and 2019, oral and maxillofacial surgeons prescribed 13.9 million opioids to 12.5 million patients. Each year, a median of 3.5 million opioids were prescribed by a median of 5,562 surgeons for a rate of about 627 opioids per surgeon per year. During that period, the total number of opioids decreased by about 20% from 3.9 to 3.1 million opioid prescriptions, the authors wrote.
However, different prescribing trends were noticed depending on the type of medication. The total number of hydrocodone prescriptions decreased by about 21%, but it was the most common opioid prescribed each year. While oxycodone prescriptions decreased by approximately 39%, codeine increased by about 6%, and tramadol rose by about 24%, they wrote.
The study was not without limitations, including that the data did not disclose dental visit information, including procedure type. Therefore, the researchers were unable to adjust for procedure complexity, they wrote.
"Though opioid prescribing by oral and maxillofacial surgeons has decreased, the medications given should be observed," the authors wrote.
"However, these trends should be monitored as codeine is not indicated for children and tramadol is not effective for acute dental pain," Suda et al wrote.