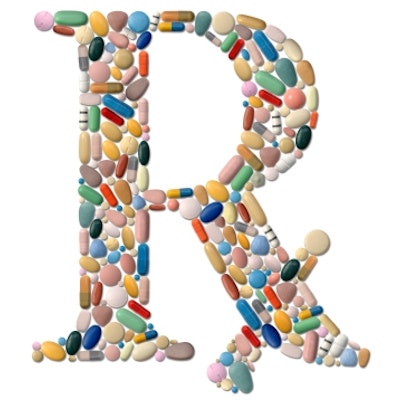 Rural dentists prescribe opioids for pain relief with a significantly greater frequency than nonrural dentists, according to a new study. However, these dentists also prescribe opioid supplies of six to seven days at a lower frequency than other dentists, the researchers found.
In addition, rural dentists were more likely to report that opioid abuse/diversion was a problem in their practice, were more likely to have suspected patient misuse or abuse, and were more likely to not prescribe pain medication if they suspected abuse or diversion, according to the study published in the Journal of Rural Health (August 6, 2019).
The authors believe this study is the first to compare rural and nonrural dentists' self-reported pain management prescribing practices, their perceptions about prescription medication abuse among patients, and the adequacy of pain management training.
The study originated because dentists write an estimated 12% of annual immediate-release opioid prescriptions, rural communities have been disproportionality impacted by individuals' opioid misuse and abuse, and, until now, little has been known about its effect on rural dental practices.
The researchers invited certain dentist members of the National Dental Practice-Based Research Network, a consortium of dental practices and organizations, to respond to a web-based, cross-sectional questionnaire. Participants included members who had completed network enrollment questionnaires, were licensed dentists in the U.S., had active practices and email addresses, and practiced primarily in general dentistry, endodontics, periodontics, dental public health, prosthodontics, or oral/maxillofacial surgery.
Recruitment occurred between August 29 and December 5, 2016, and resulted in 822 dentists completing the questionnaire. Of those respondents, 91 practiced in rural areas, which were defined as areas with more than 50% of its population in a nonmetropolitan county.
Compared to their nonrural counterparts, rural dentists were significantly more likely to recommend nonsteroidal anti‐inflammatory agents/acetaminophen in combination with prescribing an opioid, the researchers found. Almost 80% of rural dentists suspected some patients were abusing drugs during the past six months, while only 62% of their nonrural counterparts did. During that same period, 79% of rural dentists refrained from prescribing opioids due to suspected abuse or diversion. Only 60% of nonrural dentists did the same.
According to the study findings, 88% of both rural and nonrural dentists felt very or somewhat confident in recognizing misuse or diversion in patients. This contrasted with the finding, however, that only 30% of rural dentists and 35% of nonrural dentists thought that training they received to prevent opioid misuse and abuse were adequate and current.
The study had some limitations, including that the data were cross-sectional, self-reported, and retrospective in nature. Also, systemic factors such as Medicaid expansion of state of practice and regional variance in rates of opioid abuse were not considered in the study.
However, based on the research findings, rural dentists may be disproportionately affected by patient opioid abuse and may be good targets for education outreach, encouraging screening, identification, and patient referrals for drug abuse treatment, the researchers noted.
"Recognizing and engaging rural dentists as leaders in addressing opioid misuse will be an important step toward reducing the fatal impacts of this epidemic among rural communities," wrote the study authors, led by Jenna McCauley, PhD, of the department of psychiatry and behavioral sciences at the Medical University of South Carolina in Charleston.