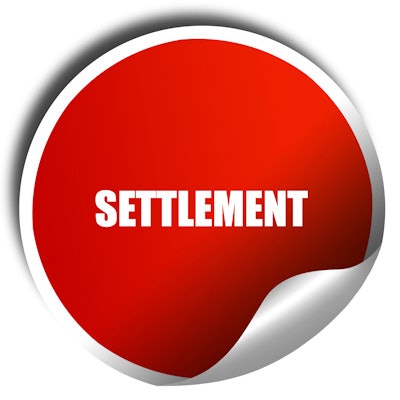 An oral surgeon in Pennsylvania agreed to pay $150,000 to settle allegations that she mishandled opioids, diverting them from patients for personal use, which resulted in the clinician overdosing on one occasion, according to the U.S. Department of Justice.
Pranathi V. Reddy, DMD, also agreed to stop prescribing, purchasing, or dispensing opioids for at least four years, according to the U.S. Attorney's Office of the Eastern District of Pennsylvania. Though Dr. Reddy reached a settlement with authorities, she did not admit any liability.
"In the midst of the current opioid crisis, even medical professionals are not immune from the perils of substance use disorder," said Jonathan A. Wilson, a special agent in charge of the Drug Enforcement Administration's (DEA) Philadelphia Field Division, in a justice department statement issued on December 31, 2019.
This settlement resolves allegations that Dr. Reddy diverted a package of controlled substances for her personal use on October 14, 2018. These actions allegedly resulted in her overdosing and being transported to the hospital.
Furthermore, it resolves allegations that Dr. Reddy failed to maintain records of the controlled substances that were used at her practice from June 2017 through November 2018. She was accused of failing to maintain an initial inventory of her controlled substances, document the transfer of the drugs on the required forms, and failed to maintain the medications at her registered locations.
Dr. Reddy must adhere to several monitoring requirements, including reporting her controlled substance purchasing, dispensing, and prescribing to the DEA.
"When providers are granted the privilege of purchasing and prescribing controlled substances, they also accept the weighty responsibilities that come along with those privileges, including ensuring that controlled substances are used for a legitimate medical purpose and generating the records necessary for accountability and transparency," said Jennifer Arbittier Williams, a first assistant with the U.S. Attorney's Office, in the statement.
Dr. Reddy voluntarily surrendered her dental license to the New Jersey State Board of Dentistry, according to an order signed on January 23, 2019. She was prompted to surrender her license after the board learned that the Pennsylvania State Board of Dentistry suspended her license in November 2018 after allegations surfaced that she performed surgery on 16 patients while wearing a fentanyl patch or under the influence of other controlled substances.