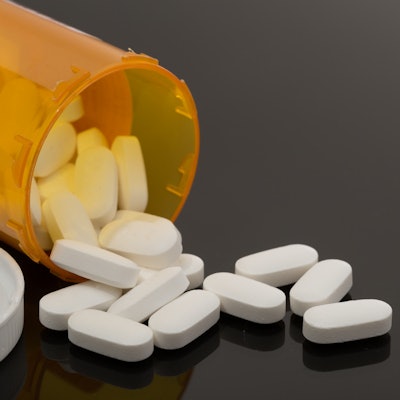 A dentist in Wisconsin has admitted to writing a prescription for oxycodone to his dental hygienist and then having her divert the painkillers to him for his personal use, according to the U.S. Attorney's Office for the Western District of Wisconsin.
Christopher Kania, DDS, whose dental practice is permanently closed, pleaded guilty on March 12 in U.S. District Court in Madison to obtaining oxycodone by use of misrepresentation, fraud, and deception, according to a release issued by the office.
The 40-year-old faces a maximum penalty of four years in federal prison. His sentencing is scheduled for May 26.
"Professionals who divert opioids fuel deadly addictions and undermine the public's confidence in the medical community," said Scott Blader, U.S. Attorney for the Western District of Wisconsin.
Dr. Kania admitted during his plea hearing that while working as a dentist on August 22, 2017, he wrote a prescription to his dental hygienist for oxycodone pills, had her fill it, and then had her give the pills to him for his personal use, according to the office.
His hygienist, who cooperated with the investigation, fulfilled his request. He covered the cost of her insurance co-pay after she handed over the pills.
"When these practitioners divert potent pain medications for illegitimate purposes, they sabotage the public's trust and safety within our communities," said Paul Maxwell, an assistant special agent at the Milwaukee Drug Enforcement Administration.