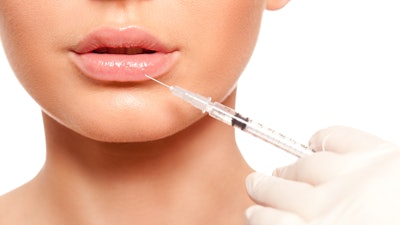 Dental practices in the U.K. are seeing an increase in demand for Botox, lip fillers, and other cosmetic procedures, according to a news article from The Guardian.
The British Association of Aesthetic Plastic Surgeons reported a 124% increase in Botox treatments performed by its members in 2022 compared to the prior year. Further, the director of Save Face, a register of nonsurgical treatment practitioners told The Guardian that dentists make up 30% of their registrations and that lip fillers are especially popular.
Dentists offering cosmetic procedures see these types of antiaging services as a way to expand their offerings and attract patients, The Guardian reported. Major U.K. dental chains have started cosmetic services at select practices, including dermal filler injections to restore firmness and lip fillers to complement restorative and cosmetic dental care.
The new services come in response to a growing desire by patients for nonsurgical antiaging treatments. Given that dentists work with teeth and faces, many patients view dentists are qualified professionals to deliver these types of services, The Guardian reported.