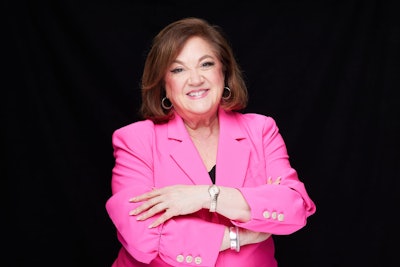 Image courtesy of the AAE.
The American Association of Endodontists (AAE) announced the recipients of its 2023 awards, which were presented at the association's annual meeting in Chicago.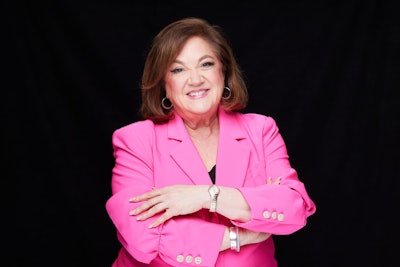 Dr. Terryl A. Propper, MS, received the Edgar D. Coolidge Award, the AAE's highest honor. Dr. Propper is a former assistant director of marketing for the ADA and founder and editor of the ADA's marketing newsletter Dynamic Dental Strategies. Propper has served in leadership roles in the Nashville Dental Society and the Tennessee Dental Association (TDA). She initiated and co-chaired the University of Tennessee Health Science Center College of Dentistry's fund drive to support its special needs clinic.
Dr. Scott McClanahan, MS, received the I.B. Bender Lifetime Educator Award. McClanahan served three tours of duty as a clinical endodontist in the U.S. Navy. He was the director of the division of endodontics and the director of graduate endodontics at the University of Minnesota School of Dentistry. He is a trustee of the AAE's Foundation for Endodontics and is on the Endodontic Education Review Committee for the ADA's Commission on Dental Accreditation.
Dr. Scott Makins, MS, received the Calvin D. Torneck Lifetime Educator Award. He is an associate professor and director of the predoctoral endodontics program at the University of Texas School of Dentistry in Houston. Makins is a fellow of the American College of Dentists and the International College of Dentists.
Dr. Adham Azim received the Edward M. Osetek Award. Dr. Azim is an associate professor, chair of the endodontic department, and director of the postgraduate program at the University of the Pacific Arthur A. Dugoni School of Dentistry. He maintains a private practice, and he is the founder and CEO of Endolit.
Dr. James C. Kulild, MS, posthumously received the Ralph Sommer Award. His meaningful contributions to the specialty span the breadth of research, education, service, and leadership, according to the AAE. Kulild served as a chair of numerous AAE committees and served as AAE president from 2012 to 2013. Dr. Kulild founded the Advanced Specialty Education Program in Endodontics at the University of Missouri-Kansas City, where he served as program director.
Dr. Domenico Ricucci received the Louis I. Grossman Award. Since 1998, he has run his own histology laboratory. Ricucci's research interest focuses on pulpal and periapical tissue reactions to caries and treatment procedures, the role of biofilms in endodontic infections, the etiology of root canal treatment failure, and pulp regeneration/revascularization. Ricucci has authored or co-authored 113 papers and 22 book chapters. He is the author of Endodontology. An Integrated Biological and Clinical View.