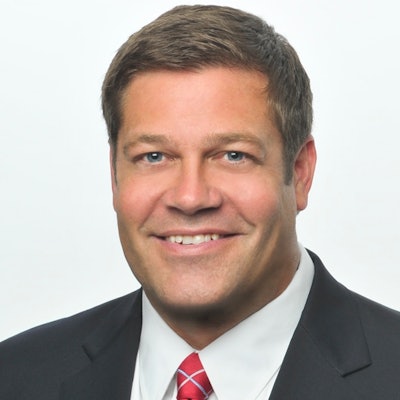 If you are in the growth stage of your practice life cycle, you may be considering expanding your current practice operations, opening, or acquiring another practice location. However, before taking any actions, it is crucial to ensure your existing practice is operating at maximum capacity and efficiency.
Expansion and growth in the dental industry generally follows three paths. These paths include:
Growing your current business, both the top and bottom lines


Expanding or relocating your existing practice


Adding a new practice location by starting up (de novo) or purchasing an existing practice (new location or merger)
Scaling an existing dental practice
The first step before opening a new practice or investing in a large expansion project is to evaluate the status of your existing location(s). Monthly tracking of key performance indicators (KPIs) -- including new and lost patients, hygiene and doctor production goals, overhead, and profitability -- allows dentists to make informed decisions about the best course of action to grow their business. Targeted investments in your current operations can maximize both the staff and patient experience, thus offering a good work-life balance for staff and building a loyal customer base.
Here are some additional areas to consider when assessing your business growth and profitability opportunities:
Revitalize your recare system to ensure you are targeting your entire active patient base.


Create a strong internal referral system to increase patient acquisition.


Focus on staff training and development to retain and recruit key teammates to address staffing shortages.


Invest in technology and practice management software that can improve patient care and streamline practice operations.


Harness the power of an omnichannel and digital marketing strategy to promote services and attract new patients.


Add third-party and membership financing options to make dental treatments more attainable for patients.
Practice expansion: Need, opportunity, and ROI
Once your current practice(s) are operating at full capacity and hitting your key revenue, expense, and KPI goals, then you can plan and execute on your expansion strategy. The next step is to provide solutions to meet the needs of your growing business, such as addressing the surge in new patients per month, dental emergencies, specialty procedures, and an overcrowded office -- all of which can all be remedied by expanding the facility size and improving the office layout. The goal is to provide a better patient experience by offering more space and operatories, a more efficient office design, a variety of specialty procedures done in-house, better technology, and increased staff and expanded office hours.
However, all these practice-expansion improvements need to pass the ROI test, including creating a business plan and financial projections, which are crucial to balance expected revenue growth against new capital expenditures (e.g., equipment, buildout, staffing, lease/mortgage expenses, marketing). Some of the largest pitfalls in practice expansions are overbuilding, adding too many operatories, or purchasing a larger building and hoping to lease out the unused space to tenants.
Below are a few other key requirements to define the project plan and provide your bank with the necessary information to ensure that your loan will be quickly underwritten:
Local demographic data for the new site


Completion timeline, square footage, and disbursement schedule


Itemized cost breakdowns (e.g., equipment, leasehold improvements)


Plan and budget reviews (e.g., architectural, structural, electrical specifications)


A complete appraisal


General contractor experience and references


Prescreen your full loan package with a healthcare bank to ensure that the deal cash flows and other crieteria meet all credit and risk guidelines for approval
Practice transitions: Acquisitions, startups, mergers, and group practices
Another growth strategy is to pursue a practice acquisition, startup, merger, or build a multilocation group practice. Let's first consider the top five key due diligence items to think about prior to adding a new practice location:
The strategy matches your mission, vision, objectives, and goals.


The location, lease terms, demographics, and competition are favorable.


There will be adequate staffing, a solid patient base, and services.


Revenues, expenses, procedures, collection sources, and systems are accounted for.


There is strong potential to grow and enhance the practice's reputation.
Last, let's explore the benefits and ascertain which is the best practice transition option for expanding your business model:
Practice acquisition: This option offers immediate cash flow, an established patient base, experienced staff, a proven location and upside potential.


Practice startup: This strategy offers independence, flexibility, control, strong demographics, and a promising financial opportunity.


Practice merger: This possibility presents increased annual revenues, active patient records, and a trusted new selling doctor as your associate to assist with patient retention.


Group practice: This model is entrepreneurial, and it offers economies of scale, centralization of operations, and a higher valuation EBITDA (earnings before interest, taxes, depreciation, and amortization) sales price multiple.
A successful growth strategy is based on careful planning, due diligence, and execution that will allow you to achieve your long-term business and personal financial goals. Using data and surrounding yourself with a team of trusted industry advisers are important factors to optimize your business investment, growth, and profitability.
Dan Croft has been the head of TD Bank's Healthcare Practice Solutions Group since 2014. In this role, he is responsible for overseeing and growing TD Bank's healthcare practice finance business, which assists dentists, veterinarians, optometrists, physicians, and podiatrists in choosing sound financial solutions for their practices. Dan has more than 25 years of experience.
The comments and observations expressed herein do not necessarily reflect the opinions of DrBicuspid.com, nor should they be construed as an endorsement or admonishment of any particular idea, vendor, or organization.