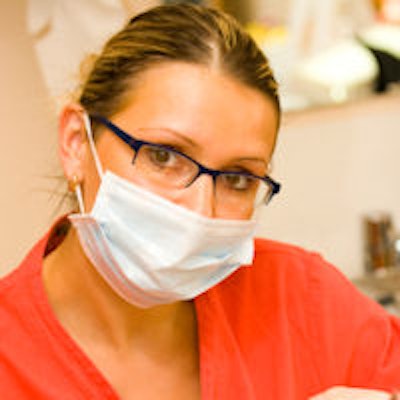 A panel of academic experts has developed a set of evidence-based national standards for education programs that train midlevel providers (MLPs), also known as dental therapists, in the U.S.
The recommendations, which build on curriculum guidelines for MLP education established by the American Association of Public Health Dentistry in 2010, also come as the American Dental Association's Commission on Dental Accreditation has released proposed accreditation standards for public comment. Some 20 states are pursuing or exploring licensed MLP guidelines.
Organized by Community Catalyst and chaired by Frank Licari, DDS, MPH, MBA, a professor and the associate dean for academic affairs at the Midwestern University College of Dental Medicine-Illinois, the panel is comprised of representatives from all three of the existing U.S. educational programs for MLPs. It also includes experts in dental therapy practice in the U.S. and Canada, as well as educational standards experts. Its standards are intended to be national in scope and, in the absence of formally adopted accreditation standards, they are intended to inform various states and tribal nations considering adding MLPs to their oral health workforce in the future.
The panel researched accreditation models, standards, and competencies for existing health professions to address issues such as curricula, faculty credentials, basic program length, the level of financial support, and the type of setting needed to offer quality education programs. In addition, a set of guiding principles were adopted to drive the panel's work, including the recognition that their recommendations would result in minimum standards for dental therapy education, and communities would likely customize their programs to meet local needs.
Some of the panel's primary recommendations include the following:
Dental therapists should be trained to practice under the supervision of a dentist and to work collaboratively as part of a dental care team.
Dental therapy curricula must include at least two calendar years of full-time instruction or its equivalent at the postsecondary level, and graduates must receive an associate degree. If a student is to be jointly trained in dental therapy and dental hygiene, the curriculum must include at least three years of full-time instruction or its equivalent.
Graduates from dental therapy programs must be able to competently provide care within a scope of practice that includes assessing patients' oral health needs, providing preventive care and treatment for basic oral health problems, and recognizing and managing complications, while adhering to all recognized community and professional standards.
Dental therapy education program leaders must be qualified to administer the program, but do not need to be dentists. However, if a program is not dentist-led it must employ a dental director, a licensed dentist who is continually involved in the program.