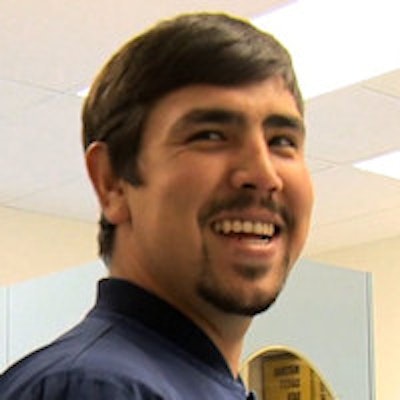 Few experience dentistry the way Conan Murat has. During the last nine years, he has lived and worked as a dental therapist in a remote area of Alaska located 400 miles northwest of Anchorage. He describes his experiences in an article in the November issue of Health Affairs that highlights the extreme end of the access-to-care continuum (November 2013, Vol. 32:11, pp. 2047-2050).
In the article, Murat describes the care he provides in places such as the village of Aniak, home to 500 Yup'ik Native Alaskans. He relates how, despite initial concerns about his qualifications, he has built a network of satisfied patients.
Does Murat's example represent a model that could be replicated across other regions of the U.S. that also have access-to-care issues? Or does Alaska's extreme geography and environment make it unique?
Finding relief
At least one of Murat's colleagues, Mary Williard, DDS, believes it's the former. Dr. Williard was Murat's first dentist supervisor and worked in the same region with him for nine years.
"Whether you have a toothache in Aniak or Cincinnati, your main goal is to find relief," Dr. Williard wrote in an email to DrBicuspid.com. "Before Conan arrived in Aniak, people in both Aniak and Cincinnati could have difficulty finding a dentist that was accessible and affordable to them. The difference now that Conan is in Aniak is that people in his village have an easier time accessing appropriate dental care than many people living in downtown Cincinnati."
Currently, Dr. Williard is the director of the department of oral health promotion and the Dental Health Aide Therapist (DHAT) Educational Program for the Alaska Native Tribal Health Consortium at the University of Washington DENTEX Training Center's Division of Community Health Services. A snowstorm in Aniak made communication with Murat difficult in time for this article's deadline.
Alaska has been an incubator for the dental therapist role in dentistry for the last nine years, and midlevel providers currently provide routine oral healthcare for 40,000 Native Alaskans, the article noted. There is significant need in the state: 90% of Alaskan children had caries in 2008, twice the national average.
Murat, who is part Yup'ik and grew up in Bethel, AK, treats his patients when they come to the Clara Morgan Subregional Clinic, part of the Yukon-Kuskokwim Health Corporation in Aniak. But he often goes to them, flying to 12 of the 56 scattered villages that are home to 25,000 people in the Yukon-Kuskokwim Delta, an area the size of Oregon. The villages are too isolated for roads, so an eight-person, commercially operate plane serves as transportation.
Upon arrival, Murat dispenses basic dental care: screenings, exams, sealants, fillings, x-rays, and extractions -- but only uncomplicated ones. Services are typically performed in a modern dental clinic setting, something that most villages provide, Murat explained. But the traveling clinicians still pack 500 lb of gear with them, including air compressors, a sterilizer, and a small unit with handpieces and suction.
The children, Murat noted, are used to him and are not fearful. Their parents are a different story. "The baby boomers and the elders have childhood memories of waiting in line at school to see the dentist, hearing their friends screaming, and seeing blood," Murat wrote in Health Affairs.
Sometimes Murat is unable to reach young patients before their decay becomes severe. He recalled a preschooler with primary incisors that were "down to little stubs." In most severe cases, he will refer the children to a hospital where they will be sedated and treated in an operating room. But the preschooler's pain was too significant to wait in this case.
After sending x-rays and a phone consultation with his supervising dentist, the child was strapped into a papoose, numbed, and the decayed teeth extracted. Murat acknowledged that the procedure was certainly traumatizing, but the child's condition would have become worse, even life-threatening, had he not treated her.
"In Alaska, no one is forced to see a dental therapist. They can choose to wait for a dentist," Dr. Williard explained. "When a therapist first arrives in a community, there are always those who will not go to them. Usually that changes after they hear how well the dental therapists are doing with their patients."
Murat inevitably has had to answer questions about his qualifications.
"I will always remember Conan's response to a visitor who was asking him how he would respond to a dentist who said he shouldn't be treating patients because he's not licensed and he couldn't do as well as a dentist," Dr. Williard recalled. "Conan calmly and with a bit of bewilderment answered, 'How would he know, he obviously has never seen my work.' "
Dr. Williard added that, after nine years and thousand of patients, dental therapists have yet to face a malpractice lawsuit.
"Their patients when surveyed have been very satisfied by their work, and they seem to be staying around longer than the typical dentist from the Lower 48 who comes to work in Alaska tribal programs," she wrote. "The patients keep returning for more care, and the supervisors keep sending more students to the DHAT Educational Program so they can have more dental therapists working with them."
Dr. Williard believes that many obstacles to care in Alaska, such the state's rugged geography and lack of infrastructure, are more extreme than what's found in other states.
"The lesson learned is that if the tribal programs in Alaska, with all their barriers to care delivery, have been able to overcome those barriers and provide care with dental therapists as part of the dental team, then this same model could be done anywhere," she wrote to DrBicuspid.com.
In her opinion, midlevel providers are here to stay in Alaska.
"Dental therapists are part of the team of dental providers in Alaska's tribal dental programs now," she wrote. "The objections just don't seem to be as loud anymore."