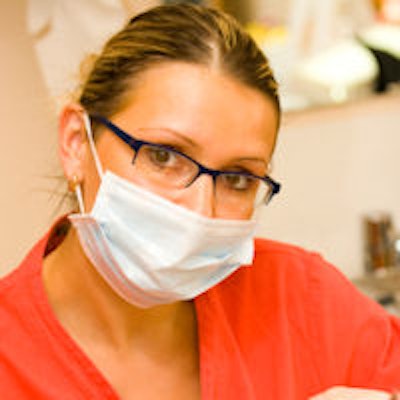 Maine may become the next state to approve midlevel dental providers (MLP) after the state Senate approved a bill to license dental hygiene therapists who could perform routine oral health procedures.
Th bill, LD 1230, sponsored Rep. Mark Eves (D-North Berwick), was approved by the Senate last week with a vote of 19-16, two days after the House of Representatives approved the bill 102-39. If the full Legislature approves the measure this week, it will go Gov. Paul LePage, Jodi Quintero, spokeswoman for Eves, told DrBicuspid.com.
The dental hygiene therapists would be required to have an additional 18 months of training, 1,000 hours of clinical training with a licensed dentist, and pass an examination by the Maine Board of Dental Examiners. They could then perform prophylaxes, restorations, and extractions.
The dental hygiene therapists could operate their own clinics but would be required to have a supervisory agreement with a licensed dentist. They would be allowed to operate in schools, nursing homes, and assisted living centers.
Additionally, at least half of their patients must be recipients of MaineCare, the state's Medicaid program.
Access to care
Currently, only Alaska and Minnesota license such providers. Minnesota also requires that dental therapists work in facilities where at least 50% of the patients are on medical assistance. MLPs have practiced worldwide for decades, and about 50 countries authorize them, including Canada and the U.K., Eves noted.
"We feel really optimistic," Quintero said of the bill's passage. "Our biggest effort is to convince lawmakers that we need an 'all-hands-on-deck' approach to Maine's oral health crisis."
"It will allow dental hygiene therapists in mobile units to go to schools and nursing homes and treat people who are far from dental offices."
— Jodi Quintero, spokeswoman for
Rep. Mark Eves
She noted that 15 of 16 of the state's counties have a shortage of dentists.
"One of the biggest things is that it will allow dental hygiene therapists in mobile units to go to schools and nursing homes and treat people who are far from dental offices," Quintero said.
She said Eves has talked to the dean of the University of Minnesota School of Dentistry who says that state's dentists now see how helpful dental therapists can be, both to dentists and underserved communities.
Supporters of the Maine bill say it would increase access to dental care, especially in rural areas, comparing the new position to nurse practitioners.
Sen. John Patrick (D-Rumford) said the bill would increase dental care for poor and rural residents, according to a story by the Portland Press Herald. He noted that only 12% of the state's dentists now accept MaineCare patients.
With about 600 practicing dentists, Maine has the fewest dentists per capita in New England, and 40% of Maine's dentists are nearing retirement, say supporters, which include the Pew Research Center and the American Dental Hygienists' Association.
Opposition
The Maine Dental Association has lobbied heavily against the bill, arguing that there is no shortage of dentists, and the new University of New England (UNE) College of Dental Medicine will offset future shortages.
The ADA has steadfastly opposed allowing MLPs to do restorations and extractions, and has released reports that conclude the MLP model is not economically realistic or sustainable.
Pediatric dentist Jonathan Shenkin, DDS, said dental clinics that accept MaineCare patients aren't being utilized, according to the Press Herald story. There's no reason to think that patients would turn to hygienists in higher numbers if they were allowed to do more complicated procedures, he said.
Dr. Shenkin also noted that students at UNE's dental school are supposed to work at clinics around the state, including rural areas, when they are in their final years of training. That system will begin in a few years and lawmakers should allow it to work before setting up an alternative system, he said.
Dr. Shenkin said costs for procedures performed by dental therapists wouldn't necessarily be lower because hygienists and dentists have the same overhead costs for equipment, and many hygienists graduate with a lot of debt like dentists do.
But Bernadette Kozak, an independent hygienist practitioner, told the paper that many communities lack sufficient access to dental care.
She said that she has treated about 1,300 patients since opening in 2010. Kozak said the local dentist doesn't accept MaineCare and refers such patients to her, which has grown her business to about $30,000 in annual billings.
Kozak said she believes that hygienists are more willing to adjust their hours to accommodate patients, and she thinks that would continue if they were allowed to do more procedures.
Sen. David Burns (R-Whiting), who represents a rural district, told the Press Herald that the bill would greatly benefit his constituents. Sen. Roger Katz (R-Augusta) said that if two-thirds of the children in the state don't have a dentist, then the current system is broken.