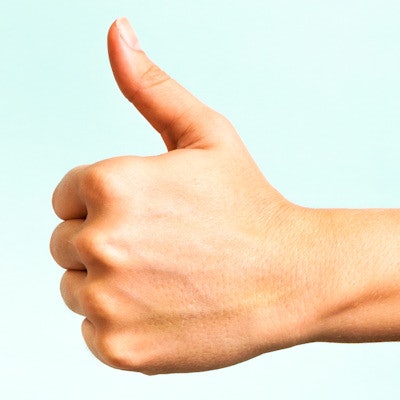 Americans overwhelmingly support the concept of dental therapists, according to the results of a recent phone survey. Interviewers asked thousands of registered U.S. voters if they would like a new type of midlevel provider similar to a nurse practitioner, and 80% of respondents said yes.
The survey, which was conducted by Lake Research Partners and funded by the W.K. Kellogg Foundation, reached 2,400 adults who voted in the 2016 U.S. elections. The results are almost identical to a 2011 poll that also found about 80% of adults supported the concept of dental therapists.
"Overall, it's a concept that people get," said Tera Bianchi, the Dental Access Project director at Community Catalyst, in an interview with DrBicuspid.com. Community Catalyst is nonprofit advocacy organization focused on healthcare that has partnered with the W.K. Kellogg Foundation on the Dental Access Project, which advocates for the use of dental therapists for low-income and rural populations.
Survey findings
For the survey, professional interviewers talked to thousands of registered U.S. voters by landline or cellphone from November 6 to 8, 2016. Lake Research Partners then weighed its survey results to match the demographic data of voters from 2016 election exit polls.
Based on the results, 81% of respondents favored dental therapists being available in their state. Support for dental therapists was also steady across party lines, with 87% of Democrats and 78% of Independents and Republicans supporting the idea (see table below).
Support for dental therapists across party lines
Democrats
Independents
Republicans
Favor dental therapists
87%
78%
78%
Strongly favor dental therapists
71%
63%
64%
Cost of going to the dentist makes it harder to get care
37%
31%
36%
No challenges make it harder to get care
50%
53%
53%
Data from "Banners from a Nationwide Survey of 1,200 2016 Voters, November 6-8, 2016," Community Catalyst, January 5, 2017.
In addition, women and people of color were much more likely to support the idea of dental therapists. Nearly 85% of women, compared with 78% of men, favored dental therapists. Similarly, 90% of African Americans and 87% of Latinos supported dental therapists, compared with 79% of white voters.
Like other recent studies, the survey also found cost to be the top barrier to accessing dental care. About one-third of respondents cited cost as a reason why going to the dentist is a challenge. However, more than 50% of voters reported no barriers to accessing care.
"What we also saw in the poll, and it's not surprising, is that there are a significant number of people who have trouble accessing care," said Bianchi, adding that dental disease remains a "silent epidemic."
Growing support for dental therapists
The idea of midlevel dental providers is still somewhat new in the U.S. While the use of dental therapists was first approved in Alaska Native communities in 2004, other states and populations have been slower to adopt midlevel providers.
Critics are concerned that dental therapists will not provide the same standard of care as a dentist. They also tend to be skeptical that therapists can increase access to dental care or reduce costs.
Meanwhile, proponents of midlevel providers point to evidence that dental therapists effectively reduce untreated caries, not only in the few U.S. states that have approved their use but also abroad. In addition, support for midlevel providers appears to be gaining momentum.
Since the 2011 Lake Research Partners survey, the Commission on Dental Accreditation has adopted accreditation standards for dental therapy education programs. In addition, both Maine and Vermont have approved the use of dental therapists, and midlevel provider bills have been proposed in several other states.
"Organized dentistry has taken a while to really look at the evidence, but as dentists are using these providers, and as people are seeing what they're able to do, support is growing," Bianchi said. "Change takes time."