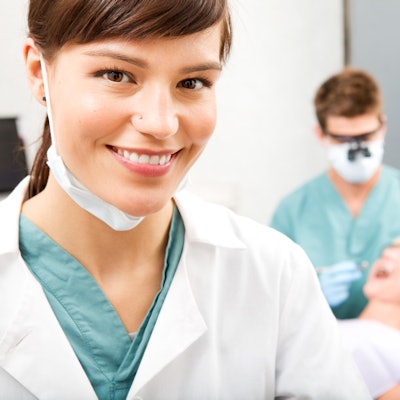 New data show midlevel providers can add economic value to dental practices, according to the findings of research summarized in a Pew Charitable Trusts article.
Two dental clinics in Minnesota treated more patients, provided more services, and increased gross revenues after adding dental therapists, according to the research, published on August 27 by the Center for Health Workforce Studies at the University at Albany School of Public Health in New York.
The research included data from more than 76,000 patients who visited two Apple Tree Dental clinics in Minnesota, the first state to legalize dental therapists in 2009. The researchers compared clinic data before and after the nonprofit community dental clinics added dental therapists to their roster, according to Pew.
The analysis showed Apple Tree Dental dentists spent more time providing complex procedures and higher-value services after the clinics hired dental therapists and advanced dental therapists. Dentists increased their daily gross revenues by nearly $600, Pew reported.
The clinics also saw more patients per day and provided more procedures. In addition, the productivity of the dental therapists increased as they became more experienced and fully integrated into the dental teams.