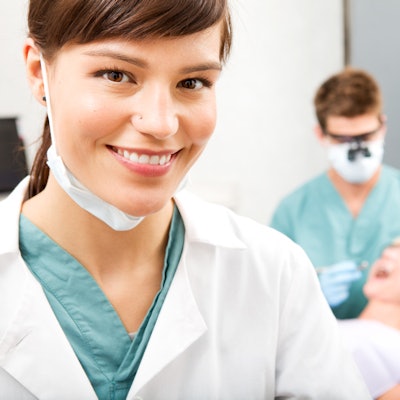 The state of Wisconsin may authorize two kinds of dental care providers: dental therapists and dental auxiliaries, according to a June 14 report in the Wisconsin State Journal.
The move is intended to "boost efficiency at dental clinics and access to dental care for the underserved in the state, which has a relatively low proportion of dentists who treat Medicaid patients," according to the article.
Dental therapists are recognized in 13 states: Alaska, Arizona, Connecticut, Idaho, Maine, Michigan, Minnesota, Montana, Nevada, New Mexico, Oregon, Vermont, and Washington. They can provide preventive and routine restorative care such as filling cavities, placing temporary crowns, and extracting teeth; they do not perform root canals, crowns, bridges, or surgical extractions, the Journal noted.
Expanded-function dental auxiliaries could help dentists with restorations, apply sealants, take impressions, and adjust dentures, and they have more education than dental assistants but less than hygienists. More than 20 states allow these professionals to practice, according to the report.
The most current version of legislation that would authorize these two types of dental professionals was submitted to the Wisconsin Senate on June 10.