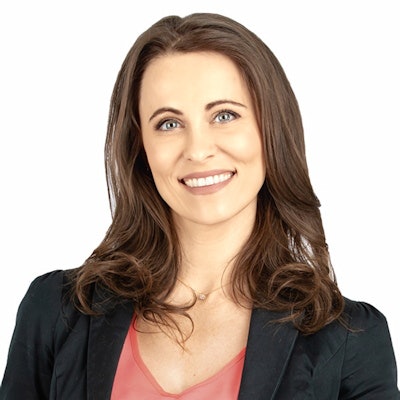 The new strain of coronavirus (2019-nCoV) that originated in Wuhan, China, in December 2019 has, at the time of writing, claimed more than 1,000 lives in the country and has caused an unprecedented lockdown in the province.1 When outbreaks such as coronavirus occur, it is easy to panic because of the hyped-up media coverage. However, it is essential to remember that contracting influenza is still a far greater risk to U.S. citizens, 10,000 of whom have died of the virus since October 2019.2
As dental practitioners, it is pertinent that we stay vigilant to the hazard of cross infection, and do everything we can to protect our patients and ourselves.
Coronavirus versus influenza: What you need to know
The symptoms of coronavirus mimic those of the flu or a cold. The main symptoms patients experience are upper respiratory problems, fever, cough, and runny nose. The World Health Organization (WHO) recommends that anyone with these symptoms seek care early, paying particular attention to inform medical professionals if they have traveled in the two weeks prior or if they have been in contact with anyone with respiratory symptoms.3
Amid the panic of the new coronavirus, which at the time of writing was not yet a pandemic, it is vital to remember some statistics. As previously stated, there have been thousands of flu deaths in the U.S. recently, and in 2018, 80,000 people in the U.S. died of influenza.2 Protecting our patients and colleagues is of paramount importance and even more so when new viruses emerge. The current crisis is a stark reminder that cross infection, when not kept in check, can rapidly escalate the spread of a virus.
What measures can dental practitioners take to prevent cross infection? Let's take a look.
Preventive measures: How vigilance can reduce cross infection
How does the coronavirus spread? At this time, investigations are ongoing as to how 2019-nCoV spreads. However, it is presently thought to be passed on when an infected person coughs or sneezes via respiratory droplets, which end up in the lungs of people in the vicinity, similar to how the flu spreads. Investigations into whether infection can occur from contact with an object, such as touching something that is infected and then touching your mouth or nose, are continuing. It is currently thought that cross infection can occur with coronavirus when patients are most symptomatic.4 Influenza differs slightly in this regard in that asymptomatic, seemingly healthy adults may be able to infect others one day before symptoms present.5
What can dental practitioners do to prevent cross infection? First, revise risk assessment procedures with the entire practice team. The first step to limiting infection in the practice is to try to prevent it from entering in the first place. It is critical that before patients come for their appointment, they are questioned as to whether they or anyone around them has the aforementioned respiratory symptoms.6 If symptomatic on arrival, patients should be requested to reschedule their appointment. This hits hard when we are worried about production and having an empty slot on the schedule. However, for other reasons outside the obvious "it is the right thing to do," it is a smart practice to start asking patients if they are ill and inviting them to stay home and not into your office.
As practitioners, there are also measures that we can take and can advise our patients to follow to protect against the coronavirus as well as flu. Here are the points to remember:
Wash your hands: Wash hands for at least 20 seconds, or use an alcohol-based rub, especially before eating or after coughing or sneezing.
Keep your distance: As stated, viruses spread via respiratory droplets, so maintain a distance of at least 3 feet from people who have a cough or fever.
Avoid contact with eyes, nose, and mouth: Your hands touch many objects, and you could end up transferring the virus to yourself.
Seek medical care: Get help early if you are symptomatic, and tell your medical practitioner if you have been in contact with anyone who has traveled to China.
Stay home: If you experience symptoms, stay home and rest until you are fully recovered. Do not come to work and infect your colleagues.
Disinfect surfaces: Clean objects and surfaces thoroughly that are frequently touched by people in the workplace.3,7 I would be remiss if I did not give a reminder that surface disinfection is a two-step process. First, the surface must be cleaned, and then a second wipe is used to disinfect.
Particular threat in dentistry: Aerosols
Dental practices face a particular challenge when viruses are circulating -- that of aerosols. Aerosols are droplets produced when dental work is occurring with the use of drills or ultrasonic scalers. The production of aerosols and splatter in dentistry are two of the biggest concerns about the spread of infection among both dental professionals and their patients.8
If a patient presents with respiratory symptoms but requires treatment urgently, there are precautions you can take in addition to the measures stated above. These can be found on the CDC website in great detail.9
Besides dental practitioners themselves, frontline team members should wear gloves and a mask as necessary. As more information becomes available about the coronavirus and its transmission, the team can be given further briefings accordingly. There are more discreet options like nose filters that can be placed inside the nostril, but good nasal breathing must be done to allow them to protect the nasal passages.
Please, do not restrict how frequently a mask can be changed. There are stories hitting our industry news of people hoarding masks and only allowing one per day. This is against U.S. food and Drug Administration regulations and just bad management. There are reasons that masks are changed throughout the day, and restricting this can end up causing more illness than not. If the manufacturer's instructions for use are to change every 60 minutes, then you should! Masks are medical devices. You are required to follow those instructions for use.
We are dealing with viruses such as the coronavirus and flu year in and year out across the globe. It is essential to maintain hygiene standards at all times, and global emergencies provide a trigger to review health and safety standards in our practices. Do not be afraid to question patients before they enter the practice. It is, after all, a public health issue. Vigilance, not panic, is the key to keeping viruses at bay.
References
Michelle Strange, MSDH, RDH, has had a career spanning 20 years, and her experience as a hygienist and surgical assistant led her to become a speaker, writer, consultant, and content creator. Her most recent project, A Tale of Two Hygienists Podcast, was ranked the No. 1 dental podcast two years in a row. She has partnered with Tony Stefanou, DMD, to createTriviaDent.com, where they test your dental knowledge while having fun.
The comments and observations expressed herein do not necessarily reflect the opinions of DrBicuspid.com, nor should they be construed as an endorsement or admonishment of any particular idea, vendor, or organization.