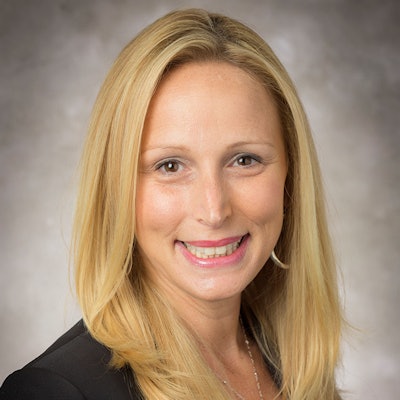 Fear of COVID-19 transmission isn't the primary reason why some people are delaying treatment. According to a recent survey, people aren't getting the dental care they need because of financial worries.
Certainly, the pandemic's effect on the economy has had an impact -- people have taken cuts in their salaries, have lost jobs or businesses, or may no longer have dental insurance. This means that now, more than ever, solutions are needed by those who previously relied on insurance or paying out of pocket.
The good news is that dentists can help.
Postponing dental care: Who, what, and where
More than 600 people responded to a survey conducted by DentalPlans.com in January 2021. The respondents -- who did not have a dental plan through the company -- answered questions about whether they were delaying getting dental care and, if so, why that was.
An average of 56% of all respondents said they simply can't afford treatment. There was little variance on this issue across all participant age groups surveyed; 60% of people 25 years or younger (a group typically covered by a parent's insurance or college/university dental health arrangements) were most likely to delay a visit to the dentist. But roughly 57% of those ages 46-55 were also putting off dental care, and 49% of those older than 65 reported doing the same.
When asked what type of dental care they were postponing, 39% of respondents said they were delaying getting any type of dental care. Another 27% were putting off preventive care, and 34% had pushed back on getting restorative treatments.
Overall, people living in rural and suburban areas were more likely to be delaying dental care (63% and 61%, respectively), but those in urban areas were also delaying dental visits (48%).
Removing financial barriers for patients right now
Oral health professionals know the dangers of delayed dental care for oral and overall health, but your patients may not have a clear understanding of how a year or two of skipped preventive care can affect their health, budgets, and life.
Poor oral health has long been associated with medical conditions such as cardiovascular disease, certain types of cancer, and higher risks in pregnancy. Oral health issues such as periodontitis may also make it more difficult and costly to manage conditions such as diabetes.
And while affordable healthcare coverage can be obtained, dental insurance is still separate from other healthcare coverage and, consequently, is financially out of reach for many individuals and families in the U.S. According to the World Health Organization, dental treatment in most high-income countries averages 5% of total health expenditure and 20% of out-of-pocket health expenditures.
How dentists can lead the way
The importance of good oral health is so critical that dentists are now being urged to take a leadership role in increasing access to care to protect the overall well-being of the public.
Certainly, running a dental practice is expensive, and you may wonder how you can meet your business responsibilities as well as your patients' needs to reduce the cost of care. Some dentists are struggling too -- for example, pandemic-related financial concerns led 22% of dental practices that participate in Medicaid to withdraw or consider withdrawing from the program, according to the ADA.
But if patients can't afford to complete their treatment plans, no one wins. Educating patients who don't have traditional dental insurance about the ways your practice can help them reduce costs, such as available finance options or making them aware that your practice accepts dental savings plans, can help patients see that they can afford to address oral health issues. With that knowledge, patients may be far more likely to get regular preventive care and complete treatment plans, keeping dental practices busy protecting the health of the communities they serve.
Dentists have a key role to play in health and well-being, and they are typically enthusiastic adopters of new technology and medical advances that enable them to better serve their patients. Applying an open mindset and educating patients about alternative payment solutions is just as crucial. The survey results show it's time to explore options and implement the solutions that make sense for your practice.
Jenn Stoll is the chairperson of the Consumer Health Alliance and chief commercial officer of DentalPlans.com, a leading online marketplace for dental savings plans in the U.S. and a Henry Schein One Company.
The comments and observations expressed herein do not necessarily reflect the opinions of DrBicuspid.com, nor should they be construed as an endorsement or admonishment of any particular idea, vendor, or organization.