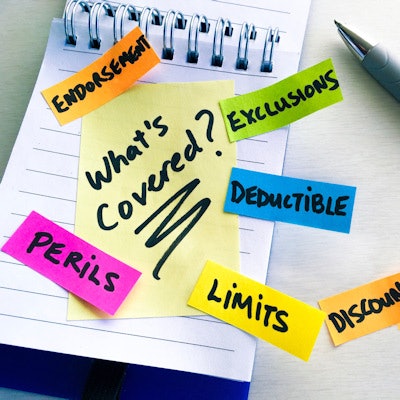 Approximately two-thirds of all people in the U.S. have private dental coverage. And because patients know they can usually save money by going to an in-network provider, many dentists are in network with multiple plans. It makes sense for business. But there are also plans you can add to your roster -- in addition to traditional insurance -- that won't increase the amount of time your staff spends on administrative tasks.
Consider accepting plans that don't come with paperwork, such as dental savings plans. Dental savings plans are an alternative to traditional dental insurance and aim to serve those who are uninsured or underinsured or who have maxed out their dental insurance for the year. Accepting both insurance and dental savings plans can help dentists build a robust list of accepted plans that in turn allow them to treat more patients and grow their practice.
Top insurance providers, including Aetna, Cigna, and more, offer dental savings plans. If you accept insurance, you may already be in network with dental savings plans, too. You can call the insurance carriers you already accept to join the dental savings plan portion of their plan.
While dental savings plans are offered by insurance companies, they do not have the same payment process. Your patients pay you directly at the time of service based on the contracted rate you have with the network carriers, eliminating the need for claims to be sent.
In addition, you do not have to negotiate rates with your cash-paying patients. Each dental savings plan comes with its own fee schedule so your practice, and the patient, can know exactly what will be charged at the time of service. The lack of surprises can bring peace of mind for all involved as well.
If your practice decides to accept more than one dental savings plan, the fee schedule for each plan will be different. Your office staff will need to check which plan the patient has and then charge him or her the correct fee based on the appropriate fee schedule.
These fee schedules are very straightforward and easy to understand, and they typically align with the dental insurance fee schedules you may already be familiar with. This is because insurance and dental savings plans are usually offered by the same providers.
The bottom line is that dental savings plans widen your potential pool of patients without adding administrative duties. This means you and your team have more time to focus on profitable activities, like growing your practice.
To learn more about offering dental savings plans, you can reach out to the insurance carriers that you are already in network with and let them know that you'd like to participate in dental savings plans. You can also visit a marketplace to view a variety of plans from different carriers that are available in your region and decide which plans fit your practice best.
Jenn Stoll is the chairperson of the Consumer Health Alliance and chief commercial officer of DentalPlans.com, a leading online marketplace for dental savings plans in the U.S. and a Henry Schein One company.
The comments and observations expressed herein do not necessarily reflect the opinions of DrBicuspid.com, nor should they be construed as an endorsement or admonishment of any particular idea, vendor, or organization.