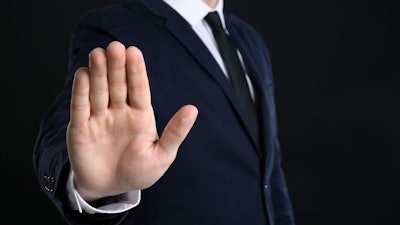 The Washington Department of Health suspended the license of a dentist after an 86-year-old patient died after allegedly being improperly administered anesthesia during tooth extractions, according to a press release dated July 11 from the department.
Pending further legal action, the state also suspended the moderate sedation permit for Dr. Shuichi Yamaguchi of 19th Avenue Dental in Everett, WA. Yamaguchi, who has 20 days to respond to the charges and ask for a hearing, cannot practice in the state until the charges are resolved, according to the release.
In August 2022, a patient with chronic obstructive pulmonary disease visited the dentist to have three teeth extracted with alveoloplasty. The man's physician gave medical clearance for triazolam, acetaminophen, ibuprofen, amoxicillin, and midazolam. The dentist administered triazolam, ibuprofen, amoxicillin, midazolam, ketorolac, bupivacaine, and articaine and then performed the procedure, according to the health department's statement of charges.
About 50 minutes into the procedure, the patient's oxygen saturation dropped to 78% and then dropped further to 53% about eight minutes later. No other readings were recorded for the man, according to the charges. The patient became unresponsive.
About 40 minutes after the patient began experiencing distress, a staff member allegedly called 911. Within about six minutes, the paramedics arrived, gave the man CPR, and transported him to the hospital, according to the charges. The patient was admitted to the hospital's intensive care unit. Approximately six hours later, the patient experienced another cardiac arrest and died, according to the state.
The health department claims that Yamaguchi failed to provide safe anesthesia in his office setting, kept insufficient clinical treatment for the man, and allowed an employee with an expired dental assistant credential to help with the procedure.
Born and raised in Japan, Yamaguchi emigrated to the U.S. after completing dental school at Tokyo Dental College. He attended postgraduate training at the Creighton University School of Dentistry.