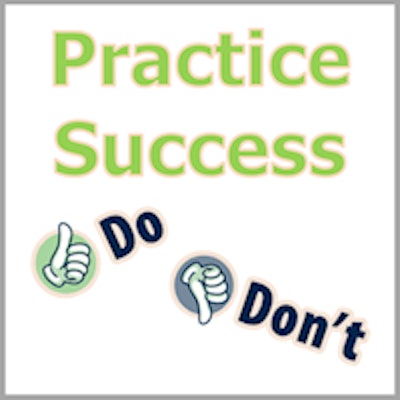 Today's consumers expect a lot from a website. That means having a professional, state-of-the-art website where people can learn more about your practice, the services you offer, and your professional background. The website should be easy to navigate and highlight the quality care you provide to patients.

Make it easy for new patients to learn about your practice. Websites should feature valuable information, including brief articles and a Q&A section, tips to prepare patients for appointments, insurance information, office hours and directions, and space to allow for patient feedback. The more questions you can answer through your website, the more satisfied your patients will be.

Don't use an off-the-shelf template to design your site.Work with a professional design firm that will help make your site mobile-friendly and implement an easy-to-use content management system. Your website is critical to marketing your practice. When done right, your website will be a tremendous asset for growing your practice.