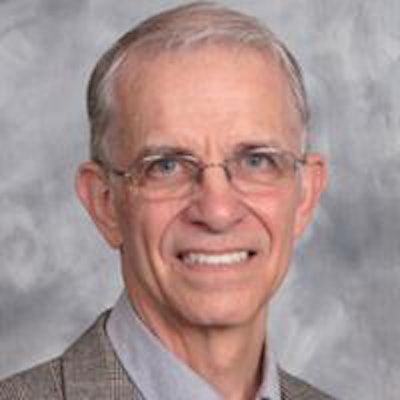 Search engine optimization (SEO) is a mysterious field to many dentists. Many of them either don't understand how it works, they don't appreciate its value, or they don't know whom to turn to get it done effectively.
There are a profusion of dental websites that underperform, and one of the principal reasons is that they are deficient in unique, useful content. A fundamental principle of SEO is that a site, in order to rank well in search engines, needs to provide unique content. That is a minimal starting point. And yet some prominent dental website companies, including one endorsed by the American Dental Association, are based on a framework of stock content. Dentists buy these sites. They are cheaper, they look nice, and the dentists simply don't know any better.
We recently had a client who sold his practice. The new owner, on learning that there was a monthly fee of $295 for website SEO and maintenance, wrote to us, "The high service fee may be difficult to justify considering that the site is already created, functioning, and would only require minimal maintenance and attention in the future."
The website was performing very well, attracting 1,000 unique visitors per month and generating about 20 new patient calls per month. Figuring a very conservative value of $1,000 per patient, the practice was getting a 67:1 return on its marketing dollar.
In composing an answer to him, I reflected on how dentists will sink $500 per month into a Yellow Pages ad that produces a couple of patients per month without much thought, and yet don't understand the value of quality SEO that has many times the return.
SEO and scam artists
The perception of value in SEO is further clouded by the profusion of scam artists in the industry. Scamming is easy in this field. A company may approach you and tell you that they have former Google insiders on staff, and start discussing meta tags and various mysterious things. They sound like they know what they are talking about, so you bite. They report their results with charts of more things you don't understand. In a year or two, you realize that they aren't performing, so you fire them.
And understanding SEO has gotten more difficult recently. In 2012, with the release of its Panda and Penguin updates, Google turned the world of SEO upside down. Some tried-and-true techniques that had worked for years were now actually penalized.
I have been doing SEO since the mid-1990s, before the term was invented. The goal of search engine optimizers has always been to manipulate the results of the search engines. The goal of the search engines has been to make it so that their results couldn't be manipulated.
In 2012, Google took a major step in this cat-and-mouse game, and they have been fairly successful in putting their results beyond manipulation. We used to be able to nearly control the search engine results for our clients. Now we can only influence them. And today's techniques are more subtle and difficult to understand and involve more work.
The work involved in SEO
A lot of the work currently involved in SEO is staying on top of all of the changes that are occurring at a faster and faster pace. Google is continually updating its website performance standards, coding requirements, and algorithms. Search engine experts have to stay in touch with all these changes.
Avoiding penalties is hard work, too. Just this month, in a monthly online webinar of search engine experts that we subscribe to, we heard a story of a major website that had been doing very well. Then, on October 4, Google released its Penguin 2.1 update and the site disappeared from Google search results. The site had been hit with an "unnatural link" penalty.
There are other penalties. One major dental website company strongly advocates the use of call-tracking telephone numbers to measure the performance of their websites. This is an excellent idea, but they are using them in a way that is penalizing their Google Maps search results.
Another prominent dental website company is advocating the use of multiple websites as a marketing strategy, a practice also penalized by Google. And, of course, the most popular way to penalize your website is to fill it with stock content, a strategy promoted by other prominent companies.
So a large part of the monthly fees we charge to our clients goes to helping us stay abreast of all these developments and tweaking our clients' websites based on what we learn. Another large part goes into blogging, a technique that has worked well for years. But blogging, too, has gotten more sophisticated. It used to be that the search engines just wanted to see fresh content. But it matters now a great deal what you say -- it needs to be useful, engaging, unique, and targeted to important search terms.
Social media marketing also is proving to be very effective. It is not only driving the acquisition of new patients by itself, but Google is taking social media signals into account in its rankings. Other online directories and reviews also help rankings and marketing performance. Website companies on the leading edge of online marketing are offering all these services to their clients.
The bottom line
Ray Kinsella was told in "Field of Dreams": If you build it, they will come. Don't expect that to work for websites. A lot of websites work poorly or not at all.
Yes, SEO is a mysterious field filled with misunderstandings, outdated information, and outright charlatans. But done with expertise and integrity, it has one of the best returns on your marketing dollar that you'll find, typically delivering a 20:1 or greater return on investment. How do you sift through the sales pitches to find the companies that really deliver? Look at their results. The phone needs to ring -- that's the bottom line.
David Hall, DDS, began creating websites as a practicing dentist. In 1995, he began marketing his own practice with a website he created by himself. Being accredited with the American Academy of Cosmetic Dentistry, he was particularly interested in attracting cosmetic dentistry patients. The website was very successful and ended up drawing patients from a three-state area to his dental practice in Iowa. That led to his forming, in 2009, Infinity Dental Web, a company in Mesa, AZ, that is dedicated to doing complete Internet marketing for dentists. The company is distinguished by being a pioneer in every phase of Internet marketing, including cutting-edge search engine optimization, understanding the mobile website market, highly effective social media marketing, and online reputation management.
The comments and observations expressed herein do not necessarily reflect the opinions of DrBicuspid.com, nor should they be construed as an endorsement or admonishment of any particular idea, vendor, or organization.