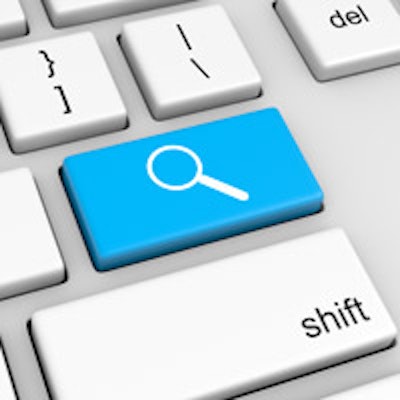 Levin Group has developed the leading comprehensive dental marketing program incorporating internal marketing, customer service, and, very importantly, the rapidly changing world of online marketing. We have partnered with the online specialists from Wpromote to provide the expertise needed to implement effective online practice-building strategies for our clients.
— Roger P. Levin, DDS
Is your website generating enough leads -- both email and call-ins -- for your practice?
For most practices, the answer is "no." A big reason dental websites underperform is that they haven't been updated in years. There may have been some urgency five, seven, or nine years ago to hurry up and launch a website, but after that initial push, many practice owners think they're done -- because once the website is out there in cyberspace, potential patients will be able to find it easily and they'll be so impressed by the content, they'll call or email to make an appointment.
Ideally, that's how it should work. Unfortunately, that may not be happening if your website can't be found by search engines, fails to impress because of dated content, or doesn't make your practice stand out in a crowded field.
4 tips
Here are four ways to turn a website into a marketing powerhouse for your practice:
1. You need a website
There are still dentists -- a very small percentage of them -- who don't have a practice website. If you're a new dentist and just opened your practice, it's understandable that you haven't launched your website quite yet. But if you've been in practice longer than a year and lack a website, it's time to address this deficiency as soon as possible.
Whether people are looking for a quick bite to eat, or are new in town and need a family dentist, users start by searching online. If you don't have a Web presence when a potential patient types a query into their favorite search engine, you have zero chance of showing up in their results, which means you are virtually nonexistent. Having a website helps make you more visible, credible and worthy of consideration by potential patients.
2. Update your website
If your website is 3 years old or older, you should re-evaluate the entire site. Pretend you are a potential patient viewing the website for the first time and ask yourself the following:
Do I like what I see?
Am I so impressed that I'm ready to schedule an appointment?
Do I see a site that looks dated, is difficult to navigate, and doesn't tell me anything distinctive about the practice?
Just as your office should be redecorated every few years with new paint, wallpaper, and furnishings, your website should be updated as well. Over time, your practice changes and your website should reflect those changes.
3. Showcase your practice's personality
Why should new patients come to your practice? What makes your practice stand out?
If your website looks and reads like dozens of other practice websites out there, you're missing an opportunity to win over patients. Tell potential patients what type of practice (such as family or cosmetic) you own. Emphasize the qualities that make your office unique.
The Internet is a visual medium, so include photos of yourself, your staff, the practice's interior, and featured technology. Before-and-after photos of different services, along with patient testimonials, make a powerful impression as well.
4. Make your website search-engine friendly
When you have a website that ranks well with search engines, you will be more visible to potential patients. To boost your online ranking, you should optimize your site. Through the use of basic search engine optimization, you can improve your position in search engine results. By adding optimized content to your site and building relevant, credible links, you can help push your site up above the competition so more people will find you online.
Conclusion
Your website is the public face of your practice. To engage current patients and impress potential patients, you want to create a warm and welcoming online presence. Take a good look at your practice's website and ask yourself if it is saying the right things about your office to patients and prospects?
For more information about online presence and other components of the Levin Group Marketing Consulting Program, please speak with a Levin Group dental practice specialist at 888-973-0000.
Megan McGuire is a senior online marketing specialist at Wpromote and is responsible for assisting dental practices with their online marketing needs.
The comments and observations expressed herein do not necessarily reflect the opinions of DrBicuspid.com, nor should they be construed as an endorsement or admonishment of any particular idea, vendor, or organization.