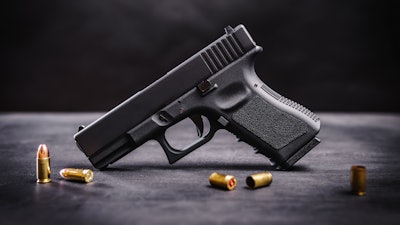 An orthodontics practice with five offices in North Carolina recently offered a "Grins and Glocks" promotion in which a patient received a free gun with the purchase of clear aligner therapy, according to a story published on November 9 on WKRC.
Gladwell Orthodontics, which has offices in Wake Forest, North Raleigh, Downtown Raleigh, Rolesville, and Southpoint Mall, offered the promotion on November 8 and 9 in partnership with the Youngsville Gun Club & Range in Youngsville, NC.
Patients who signed up for Invisalign clear aligners could get a free Glock 19, which has a retail value of more than $500, or a membership to the gun club. To take advantage of the program, a person had to be 21 years old and pass an onsite background check conducted by the gun club. No training is required to receive a firearm, according to the story.
Dr. Jason Gladwell, the owner of the practice, said the promotion received much more attention than expected. Initially, the deal was only sent to people on the club's email list, according to the story.
However, not everyone was keen on the freebie. Jennifer Copeland, the executive director of the North Carolina Council of Churches, called the deal "mind-blowing." The organization promotes Christian unity and aims to make society more just. Copeland found it ironic that a healthcare provider would partner with a business associated with "gun death," according to the news report.