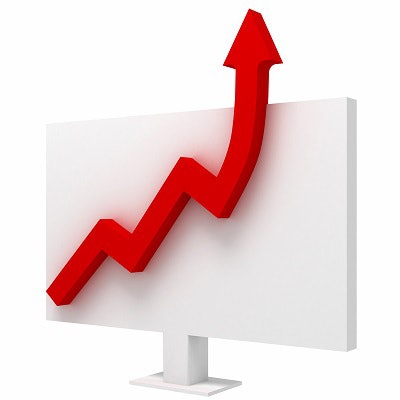 The spread of COVID-19 in the U.S. has forced people across the nation to stay at home and embrace social distancing guidelines, pushing many businesses to close and leading an alarmingly high number of workers to file for unemployment benefits.
Millions of Americans have found themselves temporarily or permanently out of jobs, resulting in more than 6.6 million unemployment insurance claims being filed during the week of March 23. Similar to how the pandemic has hammered some geographical areas harder than others, some states are facing higher unemployment rates than others, according to the personal finance website WalletHub.
Indiana and Michigan had the greatest increases in unemployment claims, compared with 2019, while Alaska and Oregon landed in the bottom two spots. WalletHub determined its rankings by comparing the 50 states and the District of Columbia in terms of unemployment claim increases for the week of March 23, 2020, versus the same week in 2019 and the first week of 2020.
U.S. states with highest and lowest increases in unemployment claims (March 2019 vs. March 2020)
Ranking
State
Ranking
State
1
Indiana
47
Wisconsin
2
Michigan
48
Illinois
3
New Hampshire
49
Connecticut
4
North Carolina
50
Alaska
5
Louisiana
51
Oregon
Interestingly, Louisiana saw the greatest percentage increase in the number of unemployment claims when comparing the weeks in January and March 2020. Connecticut saw the smallest percentage increase, at 323%, during this time period.
U.S. states with highest increases in unemployment claims (January 2020 vs. March 2020)
Ranking
State
Percentage increase
1
Louisiana
5,801%
2
Florida
4,816%
3
North Carolina
4,771%
4
New Hampshire
3,879%
5
Virginia
3,479%
No. of COVID-19 cases does not equal increase in claims
WalletHub also ranked New York as first of all U.S. states in terms of implementing aggressive measures to limit exposure to the virus. Despite the gradual steps it has taken since the virus was reported in the state, New York currently has the largest number of COVID-19 cases in the U.S.
Nevertheless, New York's increase in initial unemployment claims hasn't been as steep as in other places. The Empire State's claims have increased 717% from January to March 2020, said Jill Gonzalez, a WalletHub analyst.
"This is better than the average increase of 2,002%," Gonzalez said.
Many states are wondering what they can do to minimize their rises in unemployment claims. While the U.S. government responds to unemployment by sending citizens stimulus checks, states should focus aggressively on the companies in their areas that have the most needs, she said.
"States can use a more targeted approach to divert resources to the companies affected the most, thus having maximum impact for the money spent," Gonzalez said.