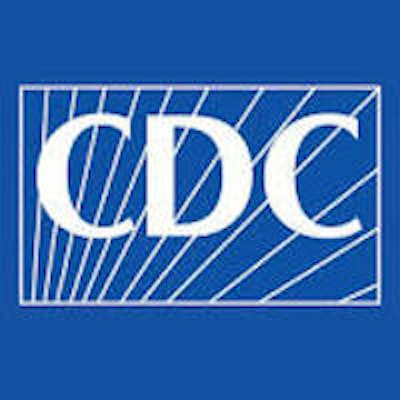 While dentists are prescribing fewer opioids than in past years, the death rate from drug overdose in the U.S. more than doubled from 6 to 13.8 per 100,000 population from 1999 to 2013, according to a new report by the Centers for Disease Control and Prevention (CDC).
The authors of the surveillance summary primarily attributed the increase in drug overdoses to the misuse and abuse of prescription drugs, especially opioid analgesics, sedatives and tranquilizers, and stimulants.
"Such drugs are prescribed widely in the United States, with substantial variation by state. Certain patients obtain drugs for nonmedical use or resale by obtaining overlapping prescriptions from multiple prescribers," the authors wrote. "The risk for overdose is directly associated with the use of multiple prescribers and daily dosages of more than 100 morphine milligram equivalents per day" (Morbidity and Mortality Weekly Report [MMWR], October 16, 2015, Vol. 64:SS09, pp. 1-14).
"A more comprehensive approach is needed to address the prescription opioid overdose epidemic, including guidance to providers on the risks and benefits of these medications," noted Debra Houry, MD, MPH, director of CDC's National Center for Injury Prevention and Control, in a statement distributed with the report.
18 million prescriptions
In 2012, U.S. dentists prescribed more than 18 million opioids for pain relief, according to a study in the American Journal of Preventive Medicine (September 2015, Vol. 49:3, pp. 409-13). However, that number pales in comparison to the 43.6 million opioids prescribed, for instance, by internal medicine physicians, according to the study data.
"A more comprehensive approach is needed to address the prescription opioid overdose epidemic, including guidance to providers on the risks and benefits of these medications."
— Debra Houry, MD, MPH, director, National Center for Injury Prevention and Control, CDC
However, the authors of that study noted that after 2010, "all specialties except pain medicine, physical medicine/rehabilitation, and internal medicine reduced their prescribing rates." The largest drops in opioid-prescribing rates occurred in emergency medicine (-8.9%), dentistry (-5.7%), and surgery (-3.9%).
"Information from state prescription drug monitoring programs can be used to detect and measure prescribing patterns that suggest abuse and misuse of controlled substances," according to the CDC. The data from its new report came from the Prescription Behavior Surveillance System, a public health surveillance system funded by the CDC and the U.S. Food and Drug Administration. The system compiles data from states' prescription drug monitoring programs on all prescriptions for controlled drugs dispensed at pharmacies in the participating states. It also allows public health authorities to examine prescribing and behavioral measures of drug misuse.
This first system report included 2013 data from eight states, which submitted data on time: California, Delaware, Florida, Idaho, Louisiana, Maine, Ohio, and West Virginia. These states represent all four U.S. Census Bureau regions and a quarter of the U.S. population, the authors noted.
They found that opioid analgesics were prescribed at higher rates than stimulants or benzodiazepines in the eight states, with rates approaching one prescription per state resident, and women had "substantially" higher rates for opioid use than males in all states, according to the authors (see table below).
"The higher prescribing rates for opioids among women compared with men are consistent with a higher self-reported prevalence of certain common types of pain, such as lower back pain among women," the authors wrote.
Opioid prescribing rates by sex*
Prescription Behavior Surveillance System, 7 states**, 2013
Sex
CA
DE
FL
ID
LA
ME
OH
Male
504.9
750.2
634.2
600.9
923.5
789.0
770.0
Female
685.9
902.8
769.1
811.7
1,112.4
918.1
1,001.9
Total
596.3
829.4
703.4
777.1
1,021.7
855.1
888.7
* Per 1,000 state residents.
** West Virginia was not included because it did not collect data on patient sex for most of 2013.
Source: "Controlled Substance Prescribing Patterns -- Prescription Behavior Surveillance System, Eight States, 2013."
MMWR
, October 16, 2015, Vol. 64:SS09, pp. 1-14.
Help overdose prevention efforts
The authors noted at least four limitations of the report:
Data submitted from pharmacies to prescription drug monitoring programs might not be accurate or complete.
States have different methods of identifying "unique patients," so the completeness and accuracy of linkages might vary.
Pharmacies calculate the "days' supply" field based on quantity prescribed and daily dosage. This study's measures of average daily dosage of opioids and overlapping prescriptions depend on the days' supply field. But as some prescriptions specify that a drug should be taken as needed, the number of days' supply is necessarily an estimate.
Prescription drug monitoring programs do not routinely capture additional information that might be helpful, such as patient diagnosis or prescriber specialty.
Despite the limitations, "states can use their PDMPs as public health surveillance systems to generate timely population-based metrics for the prescribing of controlled substances and for behaviors that suggest their misuse," the authors concluded. "Comparisons can help identify norms and determine whether patterns or trends in one state are attributable to state policies or the result of larger, national influences. Explaining the variation in prescribing from state to state is an important topic for future research. "
"Every day, 44 people die in American communities from an overdose of prescription opioids and many more become addicted," stated CDC Director Tom Frieden, MD, MPH. "States are on the frontline of witnessing these overdose deaths. This research can help inform their prescription overdose prevention efforts and save lives."