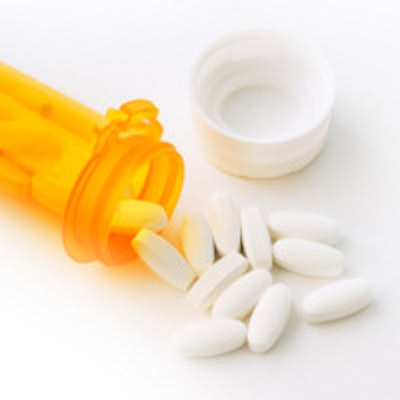 The U.S. Food and Drug Administration (FDA) is requiring boxed warnings for immediate-release opioid pain medications, the agency announced on March 22. The warning emphasizes the risks of misuse, abuse, addiction, overdose, and death associated with the medications.
The changes are the latest in a number of steps the FDA is taking to reverse the ongoing prescription opioid epidemic. With the new warning, the agency seeks to inform both prescribers and patients about the serious risks associated with oxycodone, hydrocodone, morphine, and other opioid analgesics.
"Opioid addiction and overdose have reached epidemic levels over the past decade, and the FDA remains steadfast in our commitment to do our part to help reverse the devastating impact of the misuse and abuse of prescription opioids," stated Robert Califf, MD, commissioner of the FDA, in a press release. "Today's actions are one of the largest undertakings for informing prescribers of the risks across opioid products."
FDA gives strongest warning for opioids
Boxed warnings, also known as black box warnings, are the strongest label the FDA requires for medication. They are used to designate prescriptions that have serious or life-threatening risks.
The new warning specifies that immediate-release opioids, ones intended for use every four to six hours, should be reserved for acute pain that cannot be treated by alternative options. In addition to labeling the risks of addiction and death, the warning also includes a precaution that opioid use during pregnancy can lead to neonatal opioid withdrawal syndrome, a life-threating condition that can occur if a newborn was exposed to opioids for a prolonged period of time.
The FDA is also requiring all opioid labels to include new information about drug interactions that can result in serotonin syndrome, a serious central nervous condition, and about opioid effects on the endocrine system.
"The broad set of actions announced today is reflective of the FDA's efforts to improve informed prescribing of opioids across the board," stated Janet Woodcock, MD, director of the FDA's Center for Drug Evaluation and Research. "We have been and will continue to evaluate all new data to ensure that labels of opioid drugs contain appropriate prescribing information about the benefits and risks of prescription opioids."
Labels make the conversation easier
Since the warning will be listed on the medication package insert, oftentimes prescribers and patients may not see it. Stuart Lieblich, DMD, an oral surgeon in Avon, CT, and a clinical professor of oral and maxillofacial surgery at the University Of Connecticut School of Dental Medicine, knows that the warning is the strongest the FDA can give, but wonders how much of a difference it will make.
"Do people actually spend the time to read to fine print? Do they just open it up and throw the bag away? It's hard to know what this is going to," Dr. Lieblich said in an interview with DrBicuspid.com. "There's certainly nothing bad or negative about doing these things. It's all positive to increase the dialogue. I just don't think that in and of itself it is going to make a big impact. It should be fairly obvious to providers and patients as well."
"It's very positive in the sense that it opens up the dialogue and allows us to bring up the conversation in a less threatening environment."
— Stuart Lieblich, DMD
However, Dr. Lieblich is optimistic that the increase in dialogue will not only make patients more aware of the risk associated with opioids, but also make it easier for providers to have the sometimes difficult conversation about pain management with patients.
"It's very positive in the sense that it opens up the dialogue and allows us to bring up the conversation in a less threatening environment, because it's not directed at that patient in particular, but as a public issue," he said. "We're not looking at that patient and saying, 'We're worried that he's going to be using more drugs than average and maybe diverting drugs.' This allows us to have a conversation with every patient, and they don't feel threatened that we're just singling them out."
Dr. Lieblich recommends providers take steps to prevent the need for patients to take opioids as much as possible. Specifically, he uses longer-acting local anesthetics and suggests patients take a nonsteroidal anti-inflammatory drug (NSAID), such as ibuprofen, before surgery to help minimize postoperative pain. He also has patients take nonopioid medications on a timed basis after surgery.
"Emphasize the use of the opioids as a rescue medicine, not to be used in all cases. Changing expectations are important," Dr. Lieblich said. "Having those discussions preoperatively with patients at a consultation visit allows them to know that the doctor is concerned about their pain and is going to do what they can about it, and recognizes there is going to be some pain and that it can be manageable."
The ADA added their support to the FDA's action in a statement from Dr. Carol Gomez Summerhays, president of the ADA.
"The ADA supports the black box warning as one of many proactive steps the healthcare community is taking to help curb the devastating effects of opioid abuse, stated Dr. Summerhays"