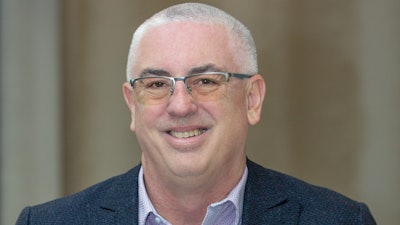 Dear DrBicuspid Member,
Hello from the show floor of SmileCon in Orlando! As I walk around this meeting, I'm once again reminded how connecting with each other in the dental industry has changed since I started my editing career in the industry in 1999 (or, as my daughter likes to remind me, last century). Today as I look around, it's about connecting by downloading apps, listening to podcasts, and making sure you're using the right hashtags on social media.
Change is a big part of the industry, and change is always part of what we're doing here at DrBicuspid.com. I'm thrilled to announce that we have made it easier for our readers to access the information on our site that they want to see. You no longer must fill out a long, detailed form to get access to our stories, news, and case studies. Now, you just hop on our site and dig into our content. It's a quick and easy way to find out what's going on in dentistry and to become a part of our community.
What should you be reading on our site? Well, some of the biggest articles of the week revolved around legal issues in dentistry, including a massive Medicaid settlement and a court's decision relating to a lawsuit involving a popular brand of floss.
Also, I greatly appreciate the words written by Dr. Juan Yepes about why x-rays are actually necessary for pediatric patients. This was a reaction to another article that gained a lot of attention and showed that our readers love knowing what the experts have to say.
Additionally, I always appreciate Dr. Yepes and the work he does to present case studies that challenge our readers and their knowledge, including this week's case that focuses on a third molar.
So, yes, check out DrBicuspid.com and all the articles, videos, and podcasts we have waiting for you. After all, change is a very good thing.
Kevin Henry
Editor in Chief