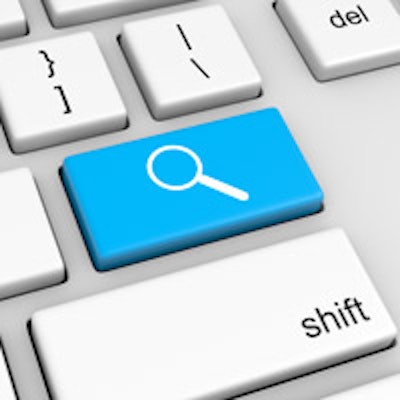 Levin Group has partnered with the online specialists from Wpromote to provide the expertise needed to implement effective online practice-building strategies for our clients.
— Roger P. Levin, DDS
By now, you've probably heard of pay-per-click (PPC) advertising. It's a fast-growing ad channel that's getting a lot of attention these days. These ads appear when you do a Google or Bing search. They're the links at the top marked with the yellow ad "sticker." They also show up on the right-hand side of the search results.
PPC and organic search
Organic search results are generated when you type a word or phrase in a search engine. Search rankings are determined by bots that regularly index sites and rank them based on certain algorithms. You can help boost the search rankings for your practice website through search engine optimization (SEO).
Paid search is advertising -- pure and simple. Google places your link at the top of the results page (or on the right side) and charges you anytime someone clicks it. The placement of your ad is determined by how much you bid on keywords related to your site.
Can PPC help drive more potential customers to your practice? The answer is yes, and the benefits are surprisingly diverse.
Here are the top four ways that paid search can help you gain new patients and generate more revenue for your practice.
4 ways
1. Pay per click, not pay per view
Part of the beauty of pay-per-click advertising is right in the name -- you only pay when an interested person clicks on your ad. That means that you won't have to invest tons of money on nonproductive advertising, as you only pay once someone has already showed interest in your practice.
"Once your ads are created and launched, you can start receiving clicks as soon as your ad matches someone's search."
2. It works quickly
While traditional SEO is effective, it can take months to show results, since it's all about building trust and rapport with Google and other search engines. On the other hand, PPC can work fast, sometimes even within the same day. Once your ads are created and launched, you can start receiving clicks as soon as your ad matches someone's search.
3. One-stop solution
Unlike other media like TV or billboards, when people see a PPC ad, they can take action right then and there. By linking your site and ad to your phone number and address, you can make the conversion funnel even smoother and generate more leads for your practice.
4. Track your progress
You can track how well PPC is working and what kind of return you're making on your investment. In addition to all these other benefits, you can actually find out just how many leads you are getting. This form of advertising gives you the ability to track calls, contact forms, and other types of lead generation onsite through conversion tracking. Compared with other models like radio, TV, or billboards, this makes PPC practically a no-brainer.
In fact, the benefits don't stop there -- but it's also important to realize that PPC isn't always an easy road. It takes time, knowledge, and expertise to craft high-converting PPC ads, and managing a campaign is an ongoing process that will continue to develop over the lifetime of your business. While PPC is a commitment, it's definitely a worthwhile one.
For more information about online presence and other components of the Levin Group Marketing Consulting Program, please speak with a Levin Group dental practice specialist at 888-973-0000.
Megan McGuire is a senior online marketing specialist at Wpromote and is responsible for assisting dental practices with their online marketing needs.
The comments and observations expressed herein do not necessarily reflect the opinions of DrBicuspid.com, nor should they be construed as an endorsement or admonishment of any particular idea, vendor, or organization.