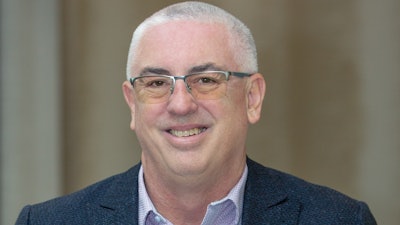 Dear DrBicuspid Member,
This past week, it seems that we collectively cruised right through Halloween and into Christmas. No sooner had November dawned than ads featuring plenty of twinkling lights and jolly men in red suits began to appear.
Well, while the calendar may have turned to November, I'm still hoping you saw a couple of stories with a definite end-of-October theme to them that we published this week.
First, make sure you check out these eight scary case reports, with everything from local anesthesia issues to problems involving a rubber dam clamp. These cases are sure to not only send shivers up your spine but also provide some good teaching moments.
Next, I'll admit I had a lot of fun writing the story of a denture made of deer teeth and the head-shaking reason why this Canadian outdoorsman decided to make it. If you missed this story earlier in the week, you owe it to yourself to check it out.
Moving on from Halloween, I appreciate my friend Tim Twigg taking a few minutes to update DrBicuspid.com readers on vaping policies in the dental practice and what they need to know about them. Our series of articles on this topic has been a hot read and could be a good thing to put on your to-do list as the year winds down.
Finally, the Henry Schein cybersecurity incident has brought safety through technology back into the forefront of conversation in the dental industry. With that in mind, Teresa Duncan's podcast interview is well worth your time as the end of the year always marks a ramping up of cyberthreats as we go online to do our holiday shopping.
As always, thank you for reading DrBicuspid.com. As I wrap up, I invite you to check out the comments section we now have under each article. It's another way we want to connect with our audience, with more ways coming soon.
Kevin Henry
Editor in Chief