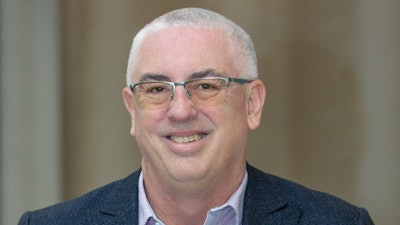 Dear DrBicuspid Member,
We will pause this weekend in honor of Veteran's Day, and I know it is a meaningful day for so many of the men and women who have served in our U.S. Armed Forces through the years. Among those is my dad who did a tour of duty in Vietnam. I have seen firsthand time and time again how much it impacts him when people thank him for his service to our country, so I hope that sign of appreciation is something you are doing for the veterans at your dental practice … and not just in the middle of November but throughout the year.
Our salute to veterans and their ties to dentistry centers around this article from Dr. Teresa Yang on Maj. Gen. Sharon Bannister, who has made such an impact in the U.S. Air Force after graduating from Case Western Dental School. The road she has traveled in her career is a fascinating one, and I hope you will take the time to read about it.
This week, articles surrounding some of the crimes in dentistry have been among the most-read on DrBicuspid.com, including a dental technician who stole precious metals from a Veterans Affairs clinic in New York and a Florida dentist and her husband who are accused of a head-shaking amount of Medicaid fraud.
Finally, the combination of ferumoxytol, an iron replacement, and stannous fluoride may eliminate dental caries in high-risk patients, according to a recent study. In this article, you can explore what that could mean to your patients.
As always, thank you for being a part of the DrBicuspid.com community.
Kevin Henry
Editor in Chief