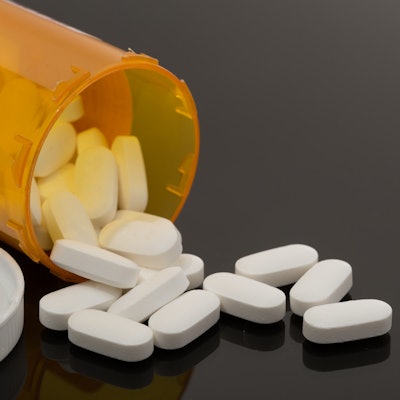 The University of Pittsburgh (Pitt) School of Dental Medicine has established opioid-free pain management guidelines for most procedures performed at its clinics. It is the first educational institution in the U.S. to take such action, according to the school.
The university's dental school created pain management guidelines to help clinicians make the best choices for their patients. The school revamped its guidelines because current studies show that nonopioid medications generally work as well or better than opioids without the side effects of potential misuse and overuse, nausea, and vomiting.
The guidelines advocate that clinicians prescribe nonopioid pain relievers first whenever possible. If patients cannot take opioid alternatives or need additional pain relief, clinicians should choose the lowest possible potency, limit supplies to three days, and check the Pennsylvania Prescription Drug Monitoring Program (PDMP) database.
Patients already taking opioids for chronic pain or have issues with substance abuse should not be prescribed more without first consulting a pain management clinician and formulating an alternative plan, the school noted.